I will lead in the footsteps of Umar Yar'Adua – Tinubu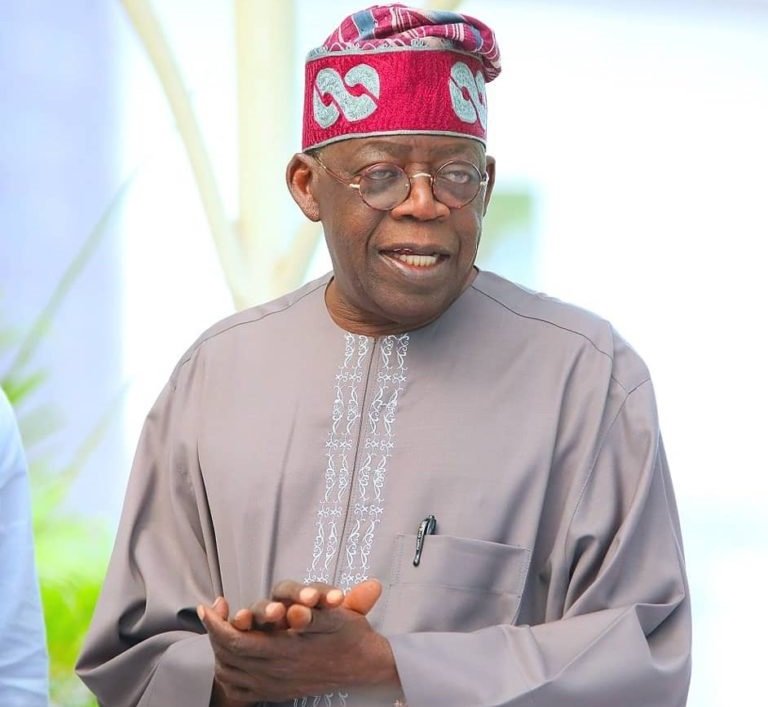 On the 13th anniversary of former President Umaru Yar'Adua's death yesterday, President-elect Bola Tinubu promised to follow in the footsteps of the man many Nigerians regard as one of the country's best leaders ever.
Tinubu described the dead as a close friend who would never be forgotten in a tribute to him.
Dr. Goodluck Jonathan, Yar'Adua's former deputy and successor in power, and former Vice President Atiku Abubakar also paid respect to him.
In his homage, headlined 'We'll Never Forget You,' the President-elect praised Yar'Adua's commitment to Nigeria's democracy and stated that he was willing to follow in his footsteps.
His words: "Today, as always, I remember my good friend and brother in the struggle for democracy and good governance in Nigeria, the late President Umaru Musa Yar'Adua, who died on this day 13 years ago.
"May 5, 2010, may have long gone, but for some of us, the wound is still fresh. We remember the day as much as we remember the purposeful life lived by Mallam Umaru Yar'Adua.
"As a friend and political associate, I cherish the fond memories of honesty, steadfastness, patriotism, and excellence in public service left behind by the late Yar'Adua both as governor of Katsina State (1999 to 2007) and president of Nigeria (2007 to 2010).
"As I prepare to take the reins of leadership of this country on May 29, I am determined to follow the good examples set by leaders like Mallam Umaru Yar'Adua who showcased an exceptional sense of propriety and selfless service to our dear country.
"Rest on, dear brother. May your soul continue to find peace with your Maker. Amen."
Among other accomplishments, Yar'Adua shortly after his assumption of office, set up a committee on electoral reforms headed by a former Chief Justice of Nigeria, Justice Muhammadu Uwais.
The Committee recommended far-reaching measures to improve the electoral process and environment; strengthen the legal frameworks and enhance the independence of the electoral body.
The Committee has also made recommendations to improve the performance of various institutions and stakeholders such as the legislature, judiciary, executive, political parties, security agencies, civil society organizations, media, and Nigerian citizens in the electoral process.
The administration accepted over 90% of the recommendations and took immediate steps to implement some of them.
Yar'Adua also came into office with what he called The Seven Point + Two Special Interest Issues Agenda for Nigeria aimed at tackling the nation's basic problems.
Top on the agenda was his planned reform of the POWER AND ENERGY sector. He declared a national emergency on energy and power supply and sought to increase the power supply to 10,000 megawatts (mw) by 2011 and 50,000 mw by 2015.
The rest were infrastructure, food security, wealth creation, transport, land reforms, security, and education.
He was a selfless leader, says Jonathan
In a similar tribute to Yar'Adua yesterday, former President Jonathan called him a "great and selfless leader."
Writing on Twitter, he said: "On this day thirteen years ago, our nation lost a great and selfless leader, President Umaru Musa Yar'Adua. He was a man of peace, justice, and accountability.
"We look back with appreciation to God for his life and his impact on our nation.
"President Yar'Adua was an exemplary leader who lived above ethnic and religious sentiments. And his public life inspired many positively.
"Today, we remember him for his life of service, dedication, and commitment to a united and prosperous nation.
"We will continue to remember him for his developmental strides and his commitment to the peace and progress of Nigeria. – GEJ"
Atiku: He was devoted
Also writing on Twitter, Atiku said of the late President: "President Yar'Adua was a beacon of humility and integrity, acknowledging the shortcomings of the very election that brought him to power in 2007.
"His ability to recognize and strive for improvements in Nigeria's electoral system speaks volumes about his character and his devotion to the nation.
"Despite the illness that eventually claimed his life, President Yar'Adua continued to fight for a better Nigeria, initiating a correcting process and setting a path for future leaders to follow. His enduring legacy is a testament to his passion for democracy and justice."
Yar'Adua succeeded President Olusegun Obasanjo on May 29, 2007, but died in 2010 before completing his first term.
His deputy, Jonathan, took over as acting President and later became the President.
Yar'Adua served as governor of Katsina State between 1999 and May 2007.