Guinness World Record: Hilda Baci begins cooking marathon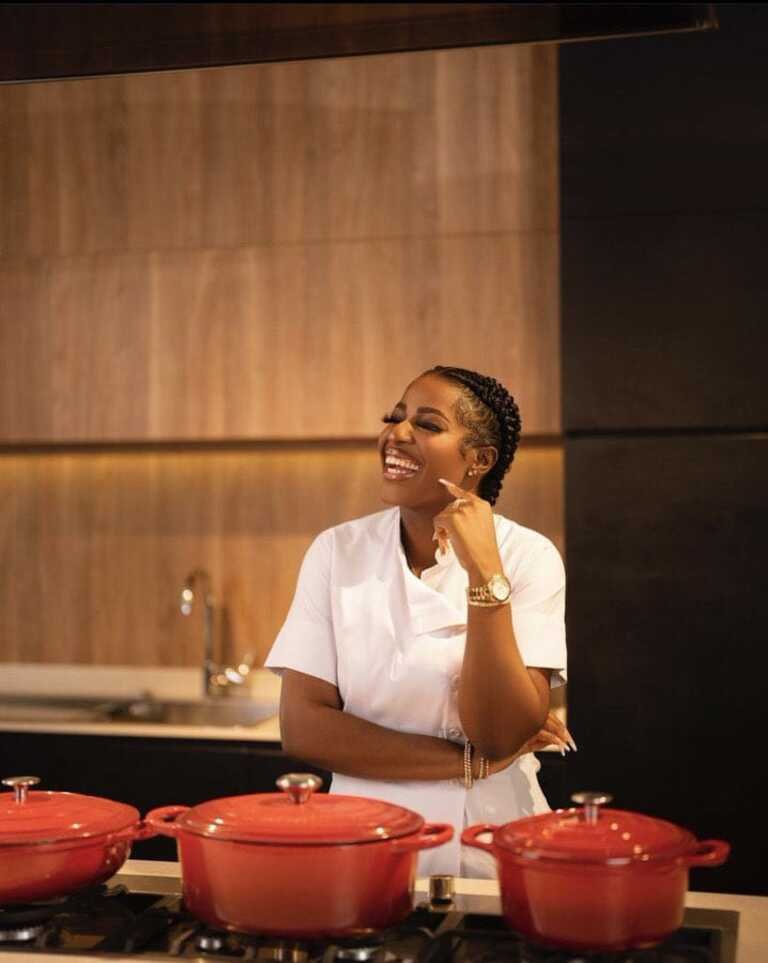 Hilda Baci, a multi-talented actress, producer, and chef, has begun the much-anticipated Cook-a-thon endeavor.
The event began at 4 p.m. at Amore Gardens in Lekki Lagos, with applause from fans led by prominent On-Air personality Ilooise.
When Hilda Baci turned on the cooker, the timer began to count down. The cook-a-thon attempt was live-streamed on YouTube and Instagram.
On the first day of the Cookathon, Hilda prepared various local recipes including Party Jollof, Coconut rice, Native Rice, Peppered Fish, Turkey Stew, and more.
Celebrities spotted include Big Brother Naija ex-housemate and media personality Elozonam, Singer, Dremo, Social media personality Ama Reginald, Media personality, Eki Ogubor, TV Host and Actor, Seyi Awolowo, and Sydney Talker.
The attempt will see Hilda Baci take an hour break in between every 12 hours of cooking. The four-day event will feature celebrity visitations, Games, Networking, and brand activations.
Attendees were treated to free food and drinks throughout the event duration. Hilda Baci is the Chief Executive Officer of HildaFoods, a premium restaurant based in Lagos delivering local and continental dishes.
The Cookathon is headline sponsored by GB Foods, makers of Bama mayonnaise, Gino Max and Jumbo Tomato.
Other sponsors include Arla Foods, Woodscope, Jumbo, Uber, Filmhouse, and BaigeWallet.
Follow live sessions of the Cook-a-thon on Instagram at @hildabaci, @myfoodbyhilda, and hildabacicookathon, and on YouTube at Tekkie Team, Hilda Baci Cook-a-thon '23.