May 29: Biden sends delegation to Tinubu's inauguration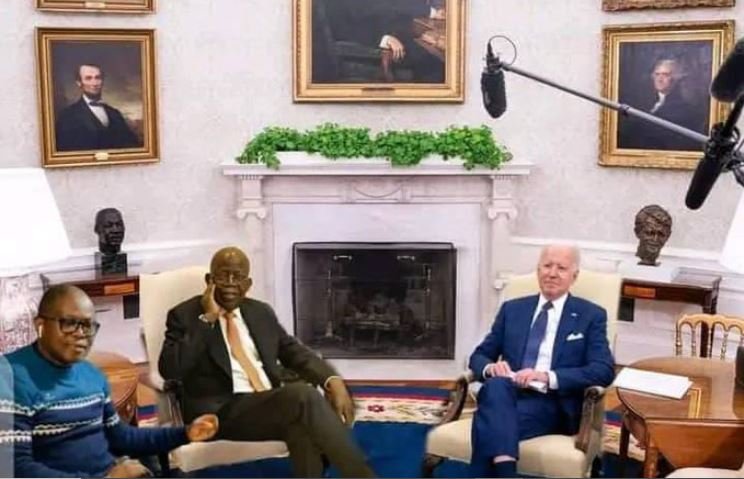 The President of the United States of America, President Joseph R. Biden, Jr., has announced in a press release a team of delegates who are to represent him and the good people of the United States in the May 29 inauguration of Nigeria's President-elect, Sen. Bola Tinubu.
As contained in a press release published today on the official website of the White House, the Secretary of the United States Department of Housing and Urban Development, the Honourable Marcia L. Fudge, will head the team of delegates.
Also among the list of delegates is Mr. David Greene, who is the Chargé d'Affaires of the US Department of State's foreign mission at the US Embassy in Nigeria.
Others include Congresswoman Honourable Kamlager-Dove, United States Representative of the District of California; The Honourable Marisa Lago, Under Secretary of Commerce for International Trade, U.S. Department of Commerce; and General Michael E. Langley, Commander of U.S. Africa Command.
The Honourable Enoh T. Ebong, Director, U.S. Trade and Development Agency, and the Honourable Mary Catherine Phee, Assistant Secretary of State for the Bureau of African Affairs, U.S. Department of State, also made the list.
The Special Assistant to the President and Senior Director for African Affairs, National Security Council,Honourable Judd Devermont, and Honourable Monde Muyangwa, Assistant Administrator for the Bureau for Africa, U.S. Agency for International Development, are also part of the list of delegates.
Reacting to his inclusion among the list of delegates to represent the US in the forthcoming inauguration, the honourable Judd Devermont posted on his Twitter page, @JDevermont, how honoured he is to be part of the list of delegates.
In a tweet that has gained 1,400 likes at the time of filling out this report, he said "I am honoured to join @SecFudge as part of the Presidential Delegation to Nigeria".
President Biden, who has pledged to accelerate the relationship between the US and Africa, promised at the US-Africa Summit he convened last December to increase high-level visits of senior US administrative officers to Africa.