FG releases 1,564-page compendium on Buhari's achievements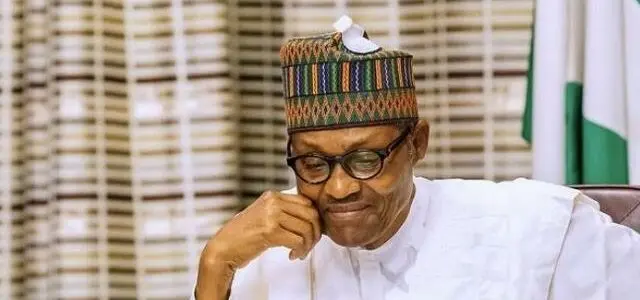 The Federal Government has produced a 1,564-page compendium highlighting President Muhammadu Buhari's Administration's significant accomplishments from 2015 to 2023.
The two-volume compilation, which was compiled by the Ministry of Information and Culture, was made available to journalists on Wednesday in Abuja. Alhaji Lai Mohammed, Minister of Information and Culture, signed the foreword.
Mohammed said that the compendium was one of the products of the Ministry's multi-dimensional initiatives meant to highlight the administration's accomplishments.
"The compendium contained the aggregation of the scorecards of the various ministries," according to the minister.
"Making it the most authentic and detailed collection – in written form – of the Buhari Administration's achievements from its assumption of office in 2015 to the end of its two-term tenure in 2023."
Mohammed said that the collection was part of the Administration's Scorecard Series (2015-2023), which was established by his ministry in October of last year to solidify the dissemination of the government's accomplishments.
According to him, the scorecard series gave a forum for ministers to inform Nigerians how they did in implementing the administration's objectives and plans across their respective areas.
Other components of the multi-layered programming, according to Mohammed, include a documentary that vividly depicts the administration's great accomplishments in all aspects of life.
He also said that a testimonial series was established, which allowed regular Nigerians to say how they had benefited from the administration's programmes.
The minister also said that the ministry has developed a Legacy Portal to record all of the administration's accomplishments for posterity.
"I can confidently state that we have met our goal of launching the entire Scorecard Series, which was to inform Nigerians about what the Buhari Administration has done in all sectors to improve their lives."
"Prior to the launch of this Scorecard Series, the opposition repeatedly stated that the APC and the Buhari administration have nothing to campaign on in the run-up to the 2023 general elections."
"However, we have proved them incorrect. "We are not only spoiled for choice in terms of achievements to campaign with," he remarked.
The minister thanked all of the ministries for their help and cooperation in making the compendium and the rest of the scorecard series a reality.
He also thanked the members of his ministry's employees, the leaders of the ministry's agencies, and the media for regularly covering the presentations.
Mohammed thanked President Buhari on behalf of other ministers for his unwavering support for them to carry out their missions.