US seeks to expand Nollywood, inspects film school in Jos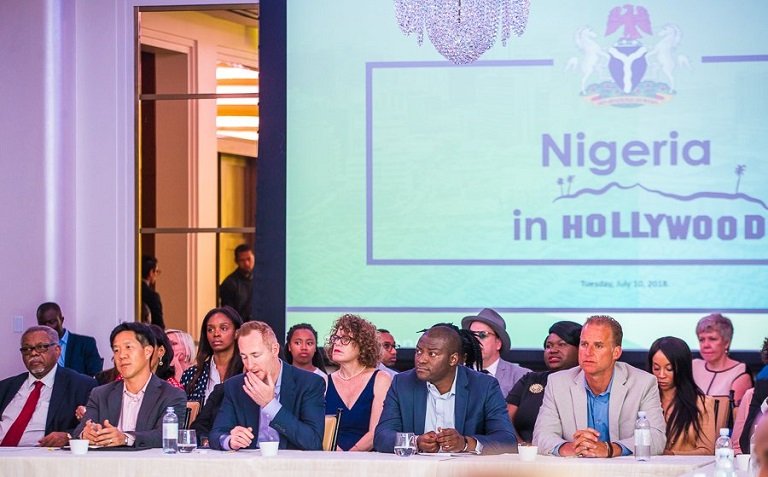 The United States' cultural affairs representative in Nigeria, Ms. Julie Mckay, has guaranteed the creative industry of her nation's support for the Film sector's expansion.
She made the assurance on Friday in Jos while touring cultural sites, museums, and the National Film Institute (NFI) and inspecting facilities at the Nigerian Film Corporation (NFC).
On Thursday, the envoy paid a call to the Film Corporation and met with the board of directors.
Mckay reaffirmed her nation's resolve to work with the Film Corporation to promote young development after meeting with the NFC earlier this year in Abuja and Jos.
"Since we spoke last week, we have already brought U.S. filmmakers to Nigeria, they are in Lagos now and will be in Abuja next week.
"I think we do agree that more interaction between the film industries in the United States and Nigeria is mutually beneficial, so we are certainly looking to do that.
"Building creative industries, helping Nigeria build their creative industries is one of our priorities, and so we look forward to working with you on that.
"One of our main priorities is opportunities for youth, and so we have many opportunities for young people, a lot for entrepreneurship.
"We will be opening an opportunity for the academy for women entrepreneurs, and they could be filmmakers, there are a lot of opportunities and the U.S. wants to be strong partners with Nigeria in this area," she said.
Responding, Dr. Chidia Maduekwe, Managing Director/Chief Executive of NFC, expressed joy at the development, saying that when the opportunity came, he would ensure making the most use of it.
He noted that this would mean an opportunity to reduce unemployment while engaging the youth in the country.
"I am excited, I am also hopeful because I know that whenever America enters into the fora, they come as heavyweights, so our relationship cannot be the same after this visit.
"We expect that the handshake between Nollywood and Hollywood will now have some more interaction.
"I am going to deploy the opportunity to expand the institute to exponential capacities that are waiting for such an opportunity to expand.
"We are going to multiply that capacity so that Nigerian youths can have more equipment in a way to pursue their God-given talent or unlock the potential to become creators of wealth.
"I believe the creative industry is a low-hanging fruit, our relationship with the United States will enable us to squeeze our juice from unemployment to employment," he said.