Three German airports empty as transport strikes begin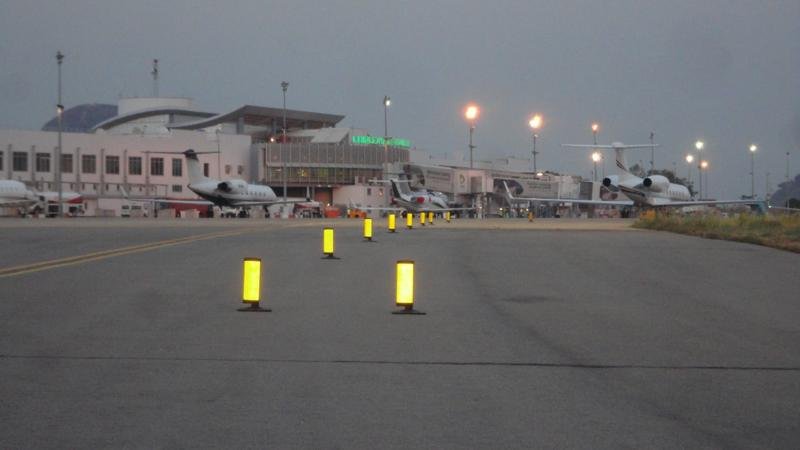 The first day of another series of strikes announced by Germany's Verdi trade union over the cost of living problem saw almost no traffic at the airports in Düsseldorf, Hamburg, and Cologne-Bonn on Thursday.
According to the air station organisation ADV, the strikes by aviation security personnel at the three airports on Thursday and Friday would have an impact on up to 100,000 passengers and result in the cancellation of almost 700 outgoing flights.
"The situation in the terminals today is the same as previous Verdi strikes this year: departure terminals are empty, and the situation is calm," a spokesperson for Hamburg airport said in a statement.
The union said there has been no progress in its talks with the BDLS aviation security group to press for wage hikes for night, weekend, and holiday hours.
Verdi has urged security personnel at Stuttgart Airport to join the walkouts, which has caused the airport to halt all departures. The strike is expected to grow on Friday.
The national train operator Deutsche Bahn is one of the enterprises that will be hit by Friday's statewide transport strike announced by the German EVG union.
The railway and transport union said that 50 enterprises would be affected by the strike, which will last from 3 a.m. to 11 a.m. (0100 GMT-0900 GMT) and cause severe inconvenience.
Workers are demanding better compensation to offset the growing cost of living, which has sparked a wave of protests in recent months in Europe's biggest economy due to high inflation.