JUST IN: Former Minister of Justice, Ajibola dies at 89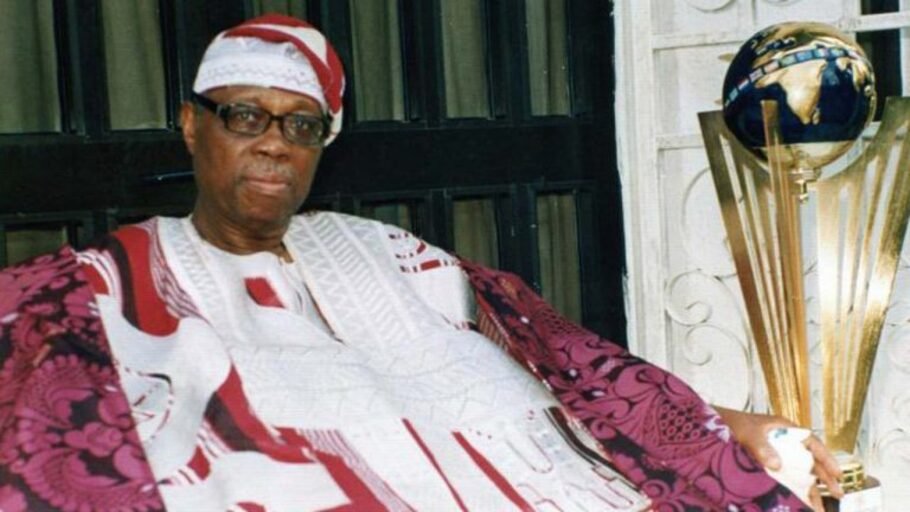 Prince Bola Ajibola, a former judge of the International Court of Justice in The Hague, Netherlands, has passed away.
Ajibola, a former Minister of Justice and Attorney-General of the Federation (AGF) passed away at the age of 89.
Segun Ajibola, SAN, the late jurist's eldest child, made the announcement in a statement on Sunday in Abeokuta.
The founder of Crescent University in Abeokuta, Ajibola, passed away at midnight on Saturday from an aging sickness.
"With very deep heart and gratitude to Almighty Allah."Our Dad, Prince Bola Ajibola, departed this world over midnight. May Almighty Allah bless him with Aljanah Firdaus," Segun said in the statement.
Prince Bolasodun Adesumbo Ajibola was born on March 22, 1934, in Owu near Abeokuta, to the Owu royal family of Oba Abdul-Salam Ajibola Gbadela II, who was the traditional ruler of Owu between 1949 and 1972.
He attended Owu Baptist Day School and Baptist Boys' High School both in Abeokuta between 1942 and 1955.
He obtained his Bachelor's degree in Law, LLB, at the Holborn College of Law, University of London between 1959 and 1962 and was called to the English Bar at the Lincoln's Inn in 1962.
He returned to Nigeria to practice law, specializing in Commercial Law and International Arbitration, and soon added the high professional plume of Senior Advocate of Nigeria, SAN, in 1980.
It was largely due to his efforts during that period that the practice of Arbitration and Alternative Dispute Resolution, ADR, became composite parts of Nigerian legal practice.
By 1984, the task of leading the Nigerian Bar Association, NBA, naturally fell on him.
His brilliant performance as NBA president caught the attention of the then military President of Nigeria, General Ibrahim Babangida who appointed him Attorney General and the Minister of Justice of Nigeria from 1985 to 1991.
In his six years tenure as minister, Ajibola was reputed as the only public servant that never collected a salary from the government.
While serving as Attorney General, he appointed Professor Yemi Osinbajo, now Vice President of the Federal Republic of Nigeria, as his Special Assistant.
Thereafter, he threw his wig into the highly competitive ring for a seat on the International Court of Justice, World Court.
Prince Ajibola went through a laborious selection process and became a judge of the court from 1991 to 1994.
He threaded that road behind the late Justice Teslim Elias whom he understudied as a guide. It is on record that he was in the habit of writing not less than 80 pages of judgments per night as a world court judge.
As a judge, Ajibola had his way with words and was also a maverick of idioms and proverbs. Oftentimes, his judgments and opinions were backed by rich Yoruba proverbs.
Ajibola exited the international court and took up a position in 1994, as a member of the Permanent Court of Arbitration with respect to the court's deliberations on the land dispute between Nigeria and Cameroon.
Not surprisingly, it was only he and Justice Koroma of Sierra Leone that ruled favorably for Nigeria out of 15 Judges when judgment was passed on October 22, 2002.