IPOB denies Simon Ekpa, threatens lawsuit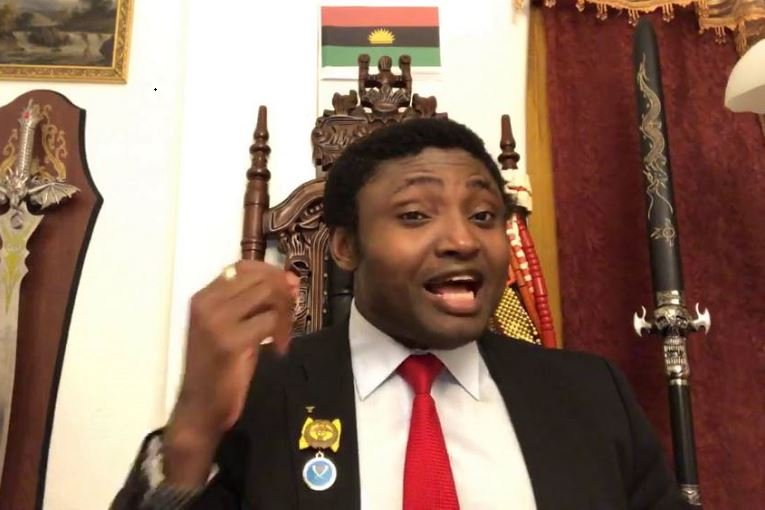 The Indigenous People of Biafra (IPOB) has distanced itself from the controversial Finland-based Biafra agitator Simon Ekpa, threatening that it will sue any media outfit that links them.
IPOB stated this in press statement by its spokesperson, Emma Powerful, on Thursday after Ekpa announced a sit-at-home exercise for Igbo in Lagos.
Ekpa had claimed that the recent burning of a section of Balogun market were targeted at Igbo traders in Lagos.
"From today onwards any media outfit in Nigeria whether print media, online news, or others anywhere in the world that makes the mistake of tagging Simon Ekpa and 'autopilot' as IPOB members or Mazi Nnamdi Kanu disciple again must be ready to meet us in the law courts. Enough is enough.
"We have made it open to all media groups to stop linking Simon Ekpa and his cohorts and autopiloters group to the IPOB movement and Mazi Nnamdi Kanu. We are now prepared to take the bull by the horn.
"Media must call Simon Ekpa and autopilot group to what they did and not connect their actions to IPOB.
"IPOB is a separate movement led by Onyendu Mazi Nnamdi Kanu. Simon Ekpa or autopilot group are on their own. We are not the same people.
"We are a peaceful movement seeking the freedom of Biafra through an UN-supervised referendum."