Czechs turn out for anti-government protest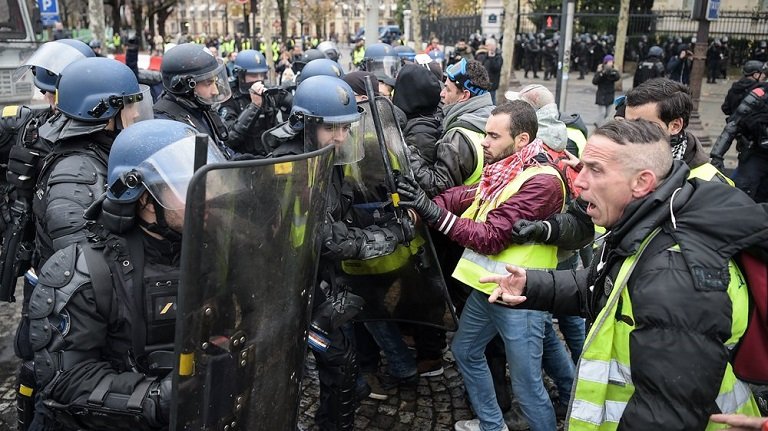 Thousands of Czechs protested about rising energy and inflation costs on Sunday in Prague's main plaza, demanding on the government to step down.
Police did not estimate the size of the "Czechia against poverty" rally.
The non-parliamentary political group PRO, which has condemned the centre-right administration of Prime Minister Petr Fiala for its handling of the energy crisis that has afflicted Europe since Russia's invasion of Ukraine more than a year ago, coordinated the protest, as it did with a related rally in March.
While denied being a pro-Russian party, PRO has criticised the government for restricting free expression as part of attempts to combat misinformation and called on it to promote peace in the Ukraine conflict.
According to the news website iDNES.cz, Jindrich Rajchl, the protest's organiser and PRO leader, urged the throng that filled half of Prague's Wenceslas Square, "Collect the last remnants of your honour, realise that you are not up to the job, and resign."
It was planned for the rally to march to the government building.
Like other nations in Europe, the Czech Republic has seen growing inflation that has reached double digits in the last year as well as high energy costs that are straining family budgets.
While attempting to lessen the burden on individuals and businesses, Fiala has also worked to control large budget deficits and has lately sparked less protests by postponing an inflation-linked increase in state pensions.
Support for the five-party coalition was declining, according to a recent Kantar survey for Czech TV, with the major opposition party, the ANO of former prime minister Andrej Babis, increasing its lead over Fiala's party to 29% from 20%.