Buhari unaware of campaign promises in 2015 – Femi Adesina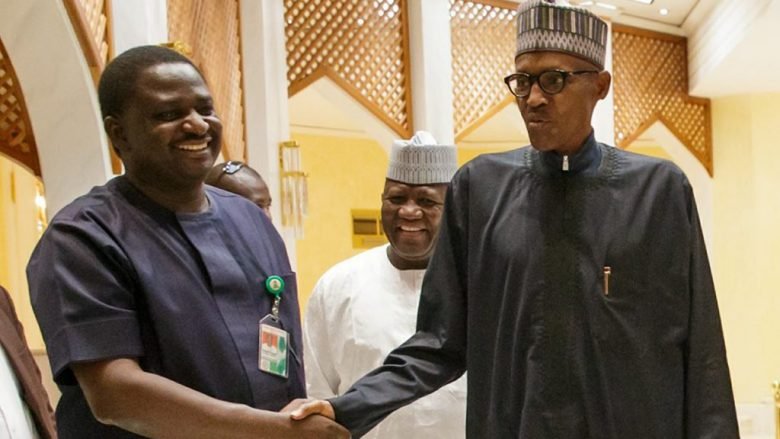 Presidential adviser Femi Adesina claims his boss is oblivious to the promises made to Nigerians by All Progressives Congress (APC) supporters in the run-up to President Muhammadu Buhari's 2015 election.
Buhari's campaign made a slew of promises in the run-up to the election, ranging from combating insecurity to reviving the economy and developing infrastructure, among other things. However, Adesina stated on Thursday that his principal is not aware of some of the commitments.
"What happened in 2015 was that there was a rash of documents passing themselves off as the party's manifesto," he explained on Channels Television's Sunrise Daily.
"You didn't know which one was from the party or a support group. For instance, there was a document, '100 things Buhari will do in 100 days'. It was when I resumed as his media adviser that I asked him about that document, and he knew nothing about it.
"I'm not strictly a party person, so I do not know if some promises are part of the manifesto. But I know that each party would have promises before being elected into power and whoever is elected to power must key into those promises.
"What I'm telling you is that as of 2015, there were various types of documents which even the party didn't know because there were many support groups who came out with their promises."
Adesina also addressed the kidnapping of the Chibok girls, absolving his principal of any responsibility for the failure to rescue all of the students.
"In 2015, we knew where Nigeria was, today we know where we are… Two hundred and sixty-seven were spirited away, about 57 escaped immediately, and over 100 have been returned by the administration," he said about the girls who were kidnapped in 2014.
"The ones that are left, I think 90-something, they are Nigerians, they have the right to be brought back. But then, if a government came in when the trail was already cold and you couldn't trace where the girls were taken, you can't then blame it solely for not bringing them back, that would not be quite right.
"Dachi girls were taken under the administration, and within the week they were recovered except maybe five including Leah Sharibu sadly."