Buhari congratulates Oshiomhole as he clocks 71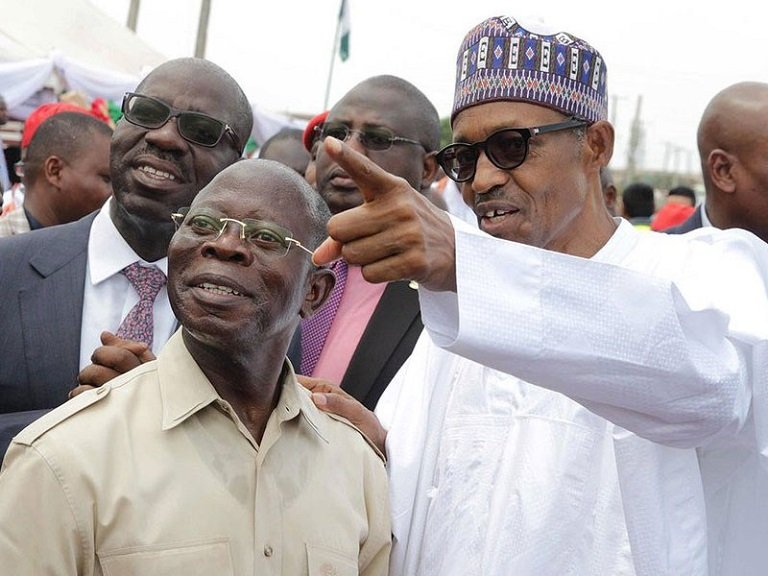 Former Edo Governor Comrade Adams Oshiomhole has turned 71, and President Muhammadu Buhari has congratulated him.
Buhari praised the former National Chairman of the governing All Progressives Congress (APC) for his contributions to national development, especially his leadership of the Nigerian Labour Congress, in a statement issued by his Special Adviser on Media and Publicity, Mr Femi Adesina. (NLC).
The President praised the Senators-elect for their dedication and loyalty to democracy in the country, saying the country owes him a debt of gratitude for always putting the welfare of the average worker first.
"President Muhammadu Buhari warmly extends felicitations to former Governor of Edo State, Comrade Adams Oshiomhole, who turns 71, April 4, 2023, highlighting the boldness of the political leader in advocating reforms and standing for the welfare of the people.
"The President congratulates the former Chairman of the All Progressives Congress for his loyalty, commitment to democracy and development, championing the cause of workers for eight years as President of the Nigerian Labour Congress before joining politics.
"President Buhari rejoices with the former party leader, who won his seat to the Senate, further revealing his zeal to serve the country in various capacities, after many years as an activist and labour leader, where he consistently pursued good governance, particularly in improving the livelihood of workers, which directly impacts on economic growth.
"As Oshiomhole clocks 71, the President believes the nation owes the former NLC president debt of gratitude for always drawing attention to the plight of workers, and fighting to ensure that policies reflect the reality of those on the last rung of the economic and political ladder.
"President Buhari prays for the wellbeing of the former party chairman and his family," the statement reads.