Benue: Youths bury two men alive after a thunder strike kills a family of 3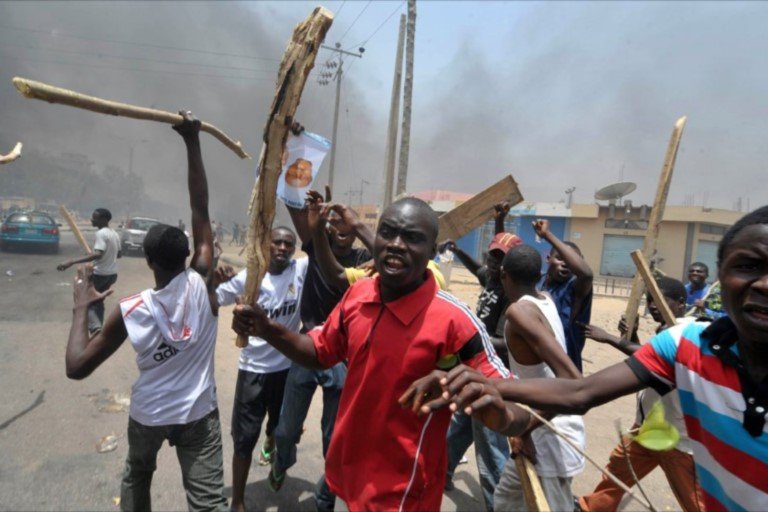 Youths reportedly buried two individuals alive after accusing them of orchestrating a Saturday thunder strike at Ikyve in the Konshisha Local Government Area of Benue State.
However, according to the state police command, one person was buried alive.
Additionally, it stated that two suspects had been detained in relation to the development.
Henry Ihwakaa, his wife, and their young child were reportedly struck by thunder on Saturday in the neighborhood.
Young people in the neighborhood were claimed to have rallied in response to the incident and captured Ihwakaa, the father of the suspected thunder victim, and another older man who was allegedly working with him.
The youths were said to have dug a shallow grave and buried them alive.
A community leader in the area, Baba Agan, who claimed to have reported the case to the police at Tse Agbaragba, the headquarters of the local government, said before policemen could get to the village, the two elderly people had died.
"The incident happened at Ikyve in the Konshisha Local Government Area on Saturday. There was a light rain that day accompanied by thunder which hit a young man, his wife, and a two-week-old child, and the three people died.
"As a result of that, youths in the village mobilized and went to the house of the father of the young man whose name is Henry and the father's name is Ihwakaa, they attacked him and an elderly man, dug a grave and buried them alive," Agan said.
It was, however, learned that when a police team arrived at the scene, the two victims had already died in the grave and their bodies were exhumed.
When contacted on Monday, the state Police Public Relations Office, SP Sewuese Anene, confirmed the incident.
Anene said two suspects have been arrested in connection with the incident while an investigation was ongoing.
The PPRO who said only one person was buried alive, however, warned members of the public against jungle justice, urging aggrieved persons to always report any case of disagreement to the police for necessary action.