Golden Eaglets depart for U-17 AFCON on Sunday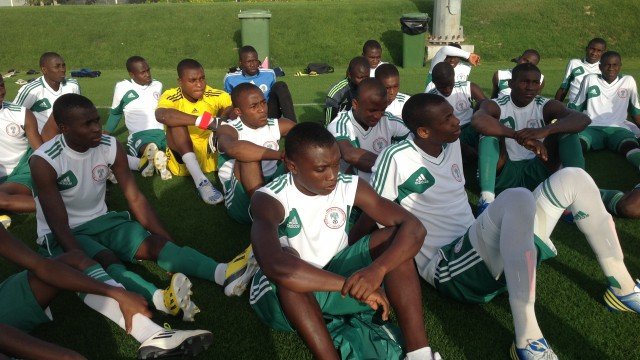 In order to compete in the 2023 Under-17 Africa Cup of Nations (AFCON) in Algeria, Nigeria's Golden Eaglets will leave the nation on Sunday, according to a government official.
The team's media officer, Francis Achi, informed the press reporters in Abuja that they would be departing with the hope of achieving a FIFA World Cup qualifying.
Achi said that a total of 26 players will be travelling on Sunday with the team's coaching staff in preparation for their debut match against Zambia on April 30.
We have been in camp for a while, and throughout the several friendlies the squad has played in, they have done well.
"Everyone has a great attitude. The players' performance and their understanding of the coaches' instructions impress the technical staff.
"Qualifying for the World Cup is our goal. It would be fantastic if we could do that while also winning the competition. But for the time being, let's concentrate on the World Cup ticket," he continued.
The squad was upbeat and expectant of winning each game one at a time, the media officer further said.
"We'll be up against some tough competition, particularly in the group stage when we play South Africa, Zambia, and Morocco.
But we want to approach each game individually. We will play our game and maintain mental concentration; we have no fear of any team, Achi said.
The two-time African champions, according to the media, will play Zambia in their first match before playing Morocco on May 3 and South Africa three days later.
Four of the tournament's semifinalists will represent CAF in the FIFA Under-17 World Cup in November.