BREAKING: UEFA to refund Liverpool fans for Paris UCL final chaos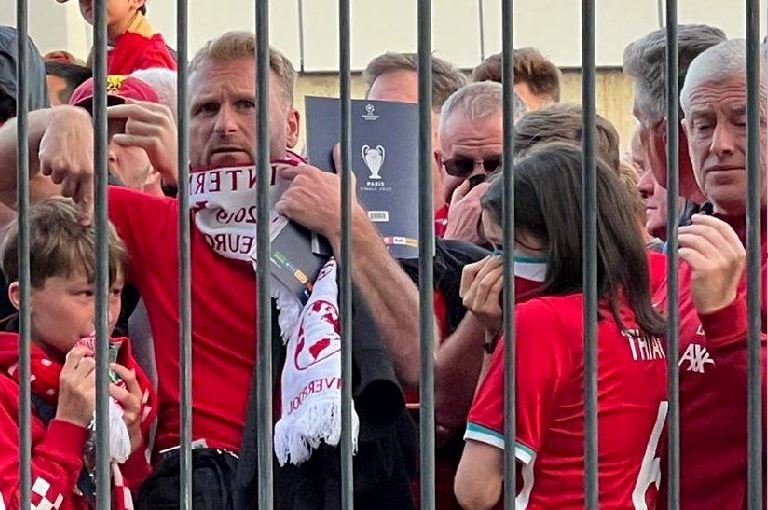 The Union of European Football Associations, UEFA said on Tuesday that it will refund Liverpool fans who attended last year's Champions League final in Paris after an independent report said they were responsible for the chaos outside the stadium.
After thousands of Liverpool fans were unable to enter the Stade de France for the match on May 28, which Real Madrid won 1-0, the final was delayed by 36 minutes.
Tear gas was used on fans, including women and children, by French police. Although the Union of European Football Associations initially blamed the Merseyside club's fans for the chaos, the governing body later apologized after an independent review was released.
"We have taken into account a vast number of views expressed both publicly and privately, and we believe we have devised a comprehensive and fair scheme," UEFA General Secretary Theodore Theodoridis said in a statement.
"We value the input from the Liverpool FC supporter organizations Spirit of Shankly (SOS) and Liverpool Disabled Supporters Association (LDSA) as well as the open and transparent dialogue throughout this period.
"We recognize the negative experiences of those supporters on the day, and with this scheme, we will refund fans who purchased tickets and were the most impacted by the stadium's accessibility issues."
UEFA said refunds would be available to all fans with tickets for gates A, B, C, X, Y, and Z which was where "the most difficult circumstances were reported". Liverpool fans had 19,618 tickets allocated for the final.
The two fan groups, SOS and LDSA, welcomed the announcement with a joint statement but said it does not let UEFA off the hook.
"With a promise to reimburse supporters, UEFA has gone some way to acknowledge their part in the fiasco," they said.
"But it does not excuse UEFA, exempt them from criticism, or lessen the need for them to implement all of the recommendations made by the independent inquiry."
Tickets for the final cost between 62 pounds ($74) to 610 pounds ($733).
"In addition, all fans who according to the access control data did not enter the stadium before 21:00 CET (the originally scheduled kick-off time) or who were not able to enter the stadium at all, will be eligible for a refund," UEFA added.
"Due to the nature of the original ticket sales process, whereby Liverpool fans purchased tickets from Liverpool FC and not directly from UEFA, UEFA has requested that the club implements the refunds to ensure personal data protection and for ease of the process."
UEFA said Real Madrid fans and neutral supporters who meet the refund criteria will be processed via their customer service.