Train crushes Lagos staff bus in Ikeja, many dead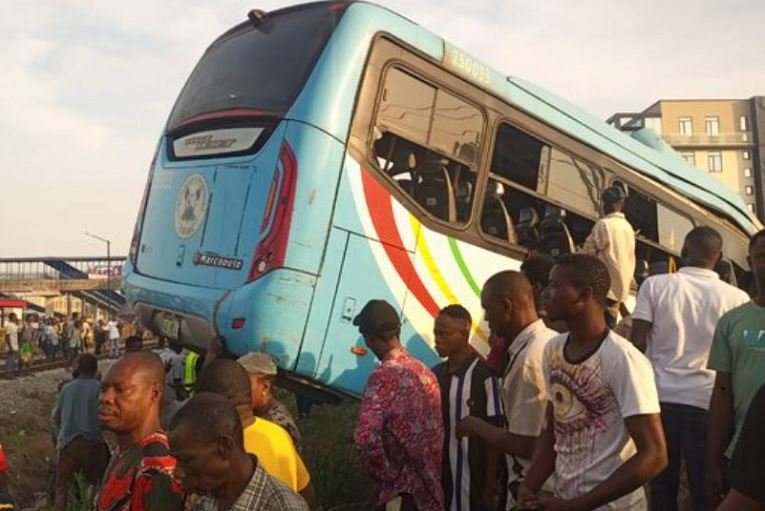 A moving train crushed a Lagos State Government staff bus with registration number 04A-48LA this morning at PWD, Ikeja, Lagos.
Lastma enforcement officers, who were the first emergency responders on the scene of the accident, summoned additional emergency responders, and rescue efforts are still ongoing.
The accident claimed many lives because the staff bus was overcrowded with government employees heading to work this morning.
Lastma officials and other emergency responders are on the ground rescuing accident victims.