Tinubu delivers polling unit for Sanwo-Olu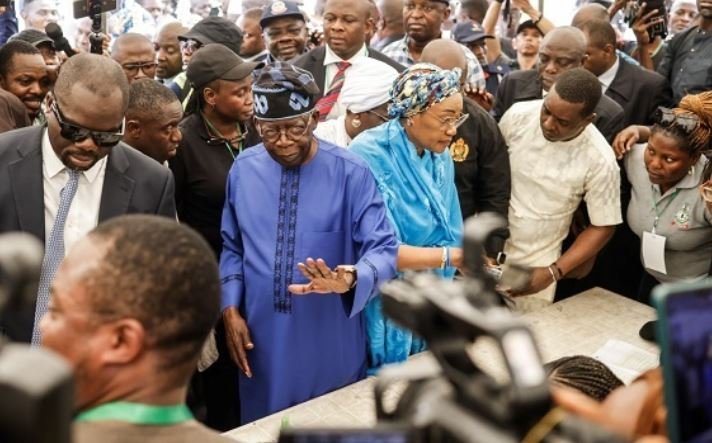 Nigeria's president-elect, Bola Tinubu has delivered his polling unit for Babajide Sanwo-Olu, the All Progressives Congress governorship candidate seeking re-election in Lagos state.
APC garnered 43 votes to win the polling in an election that was greeted by low turnout of voters.
The Labour Party candidate, Gbadebo Rhodes-Vivour polled five votes, while the National Rescue Movement got one vote.
There were 324 registered voters in the polling unit but only 50 persons voted in March 18 governorship and state assembly elections.
"I just joined other Nigerians in exercising my civic duty in the ongoing governorship and state assembly elections. I encourage you all to go out and vote peacefully," he said after voting.