Singer Market: Fire destroys Kano's biggest foodstuff market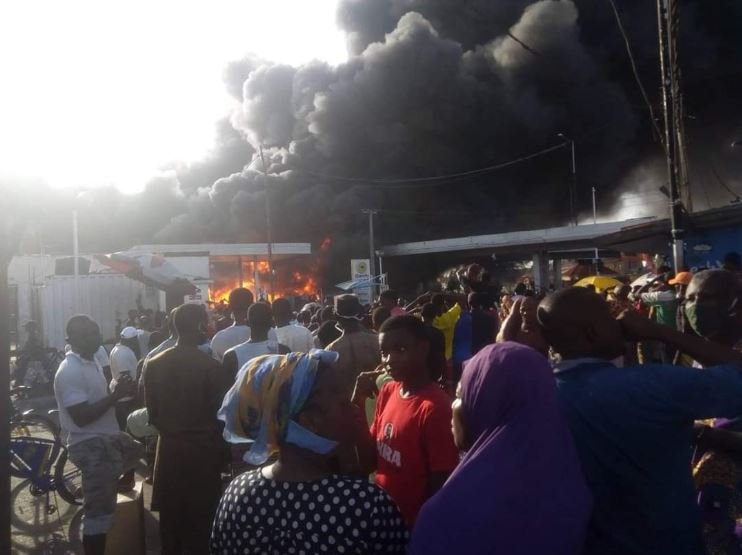 Singer Market, a well-known commodities market in Kano State, has been destroyed by fire.
The biggest food market in the state is called Singer, and it is situated along Ibrahim Taiwo Road in Kano.
The flames started early on Monday, destroying several stores in the market, though the immediate cause of the outbreak is still unclear as of the time of this report.
The flames destroyed numerous stores and goods worth millions of naira.
According to reports, it took until around 8 am, or roughly seven hours after the incident began, to bring the fire under control.
According to reports, firefighters and marketers worked together to control the situation and stop the flames from spreading to other areas.
One of the traders who lost his wares to the incident said the flames spread to three more plazas housing over 100 shops stored with goods worth millions of naira.
This is the third fire outbreak within two months in major markets in the state.