Police quell protests as unrest rocks Senegal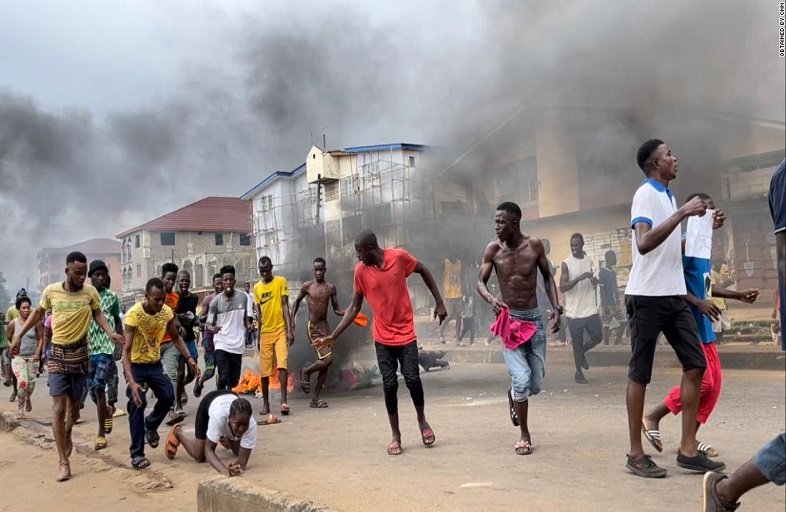 On Thursday, police in Senegal's capital fired tear gas at stone-throwing protesters ahead of a court case involving a prominent opposition politician that has sparked outrage among young people.
Demonstrators in Dakar burned tyres and set fire to buses and a supermarket in the latest outbreak of violence that has shaken Senegal's reputation as a bastion of stable democracy ahead of the presidential election next year.
On Thursday, supporters of presidential candidate Ousmane Sonko were barred from accompanying his motorcade to a courthouse where he is on trial for libel.
The trial was postponed until March 30 after Sonko's lawyers stated that he needed medical attention after inhaling a substance that affected his breathing and vision.
Sonko, 48, who came third in the 2019 presidential election, is also charged with raping a beauty salon employee in 2021 and making death threats against her. He denies all wrongdoing and says the accusations are politically motivated to prevent him from running in the February 2024 polls.
Much of the anger on the streets targeted President Macky Sall, whose failure to rule out running for a third term in office has incensed many.
"The backdrop to this situation is the third term question and the supposed witch hunt against opponents including Sonko, who has been brutalized and bunkered at his home. This has ended up aggravating the situation," said Moussa Diaw, a political analyst at the Gaston Berger University in the northwestern Senegalese city of Saint Louis.
Dictatorship
Senegal's constitution only allows two terms, but some fear Sall will use a recent tweak to the constitution to reset his mandate, repeating a tactic used by other rulers to extend power elsewhere in the region.
"We elected Macky Sall to work, not to establish a dictatorship. He must leave Sonko alone. If he does not leave him alone, we will burn the country," said a stone-throwing Sonko supporter who requested not to be named for safety reasons.
Calm had mostly returned to Dakar by late afternoon.
Protests have taken place for three days ahead of Sonko's court appearance. More than 10,000 supporters gathered at a field in Dakar on Tuesday to cheer him on.
The former tax inspector urged supporters to join him in court on Thursday. But his convoy and backers were stopped along a main road by police. Sonko was bundled out of his car and into a police armoured personnel carrier which took him to court.
Sonko supporters accuse Sall of seeking to eliminate him from the competition with a guilty verdict.
The libel case was brought by Senegal's tourism minister who said Sonko had accused him of embezzlement.