North Korea says missile launches are demonstration drill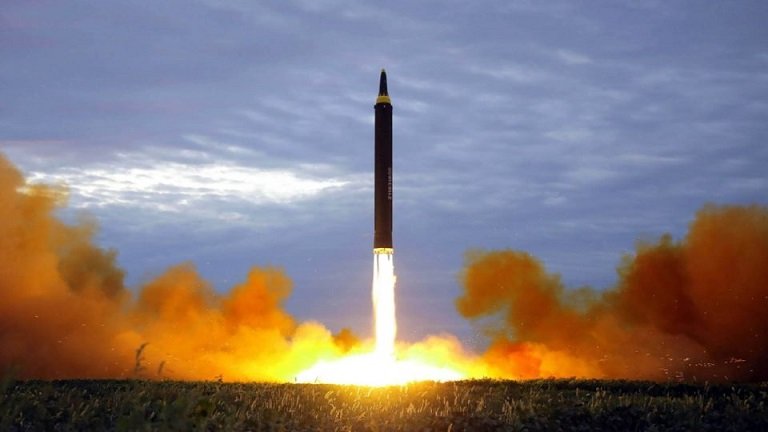 North Korea's latest missile launches were a military drill designed to train crews to carry out their mission at any time and "annihilate the enemy" if necessary, according to the country's state media, KCNA.
North Korea launched two short-range ballistic missiles into the sea off its east coast on Tuesday, according to South Korea's military, the latest of several weapons tests as the South and the US conduct their largest joint military exercises in years.
The launch was a "demonstration drill," with two surface-to-surface tactical ballistic missiles fired from near the west coast of South Hwanghae province, flying 611 kilometers (380 miles) over the country before hitting a target on a small island off the east coast, according to the South Korean military.
"Saying that they will surely annihilate the enemy if they fight it, the commander of the unit resolved to thoroughly have the ability to fully carry out its duty of fire assault any time by further intensifying the training of every fire assault company," KCNA reported.
The firing of the missiles come as the 11-day joint drills between South Korean and American forces, dubbed "Freedom Shield 23," are underway, their largest joint military drills in years.
Pyongyang condemns the drills as a rehearsal for invasion and proof of hostile policies from Seoul and Washington.
The allies say the drills are necessary to deter North Korea, which has launched a record number of missiles over the past year and has been observed making repairs at its nuclear weapons test site, raising fears of a new nuclear detonation for the first time since 2017.
South Korea's military "strongly condemned" North Korea, calling the repeated missile launches a grave provocation threatening the region's peace and security, and a U.S. State Department spokesperson criticized the launches as a violation of multiple United Nations Security Council Resolutions.