NLC gives FG seven days to address naira shortage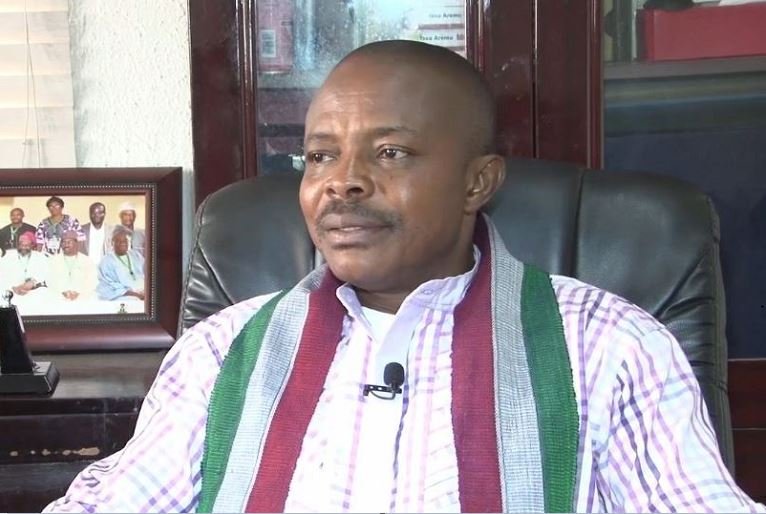 Nigeria Labour Congress (NLC) on Monday gave the Nigerian government seven days to resolve the naira shortage across the country as it plans to order workers to sit at home.
NLC president, Joe Ajaero, made the declaration in Abuja, Nigeria's capital after an emergency meeting of the Central Working Committee.
He explained that Nigerians had suffered and endured enough from the cashless policy of the CBN.
"The NLC is giving the Federal Government and agencies under it, including the CBN and other banking institutions seven working days to address the cash crunch," he said.
Adding that, "If they fail to do so at the expiration of the seven working days, the Congress is directing all workers in the country to stay at home.
"This is because it has become very difficult to access even one naira, especially by traders who do not have bank accounts.
"We have also discovered that even when banks give out old currencies, they cannot be spent. Even when you take them back to the same banks, they do not accept them.
"We have been frustrated to a level that we can no longer keep quiet," Ajaero said.
The NLC president also lamented difficulties being experienced at petrol stations.
"At fuel stations where there is petrol, it sells for as much as N350 a litre in some parts of the country.
"We will no longer be quiet about this issue of perennial fuel scarcity and arbitrary increase in prices,'' he said.
On the on-going state council elections of the NLC, Ajaero said some state governors were interfering with the process.
"Some state governors now dictate to the NLC through the chairmen in those states," he said.
He alleged that a governor in one of the states in the Southeast openly campaigned that labour members should vote for a particular candidate.
He explained that NLC's attempt to resist the approach was met with the manhandling of its officers by hoodlums engaged by the state government.
"They disrupted our election in that state. Our state secretariat has been destroyed by thugs sent by the governor.
"The thugs took over that place for three months. The state chairman of the NLC was driven out of the state," he said.