Naira Scarcity: Emefiele urges NLC to halt strike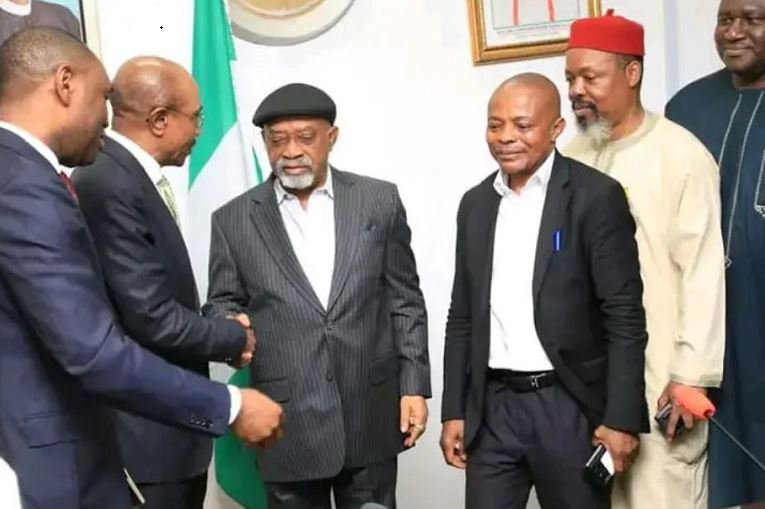 Godwin Emefiele, governor of the Central Bank of Nigeria (CBN) on Monday evening urged the Nigeria Labour Congress (NLC) to abort its nationwide protest planned for Wednesday.
At a meeting organised by the Minister of Labour and Employment, Chris Ngige, the CBN and NLC met to discuss the naira scarcity and impending industrial action.
NLC President, Joe Ajaero on March 24 had directed all state councils and affiliate unions to prepare for industrial action over the scarcity of naira notes.
But at the meeting held at the headquarters of the Ministry of Labour and Employment in Abuja, Emefiele outlined the efforts of the CBN in ensuring that Money Deposit Banks had access to naira notes.
He also explained that the CBN has since directed banks to work on Saturdays and Sundays in a bid to ensure that there are enough notes in circulation.
An official of the Labour ministry said Emefiele assured the NLC that within days there would be enough naira notes in circulation nationwide.
"You would notice that the CBN had since last Friday directed commercial banks to open during weekends to ease the issue of cash crunch. The governor (Emefiele) was here to talk to the Minister to prevail over the labour leaders.
"He (Emefiele) said the protest will disrupt a lot of things in the bank, hence his reasons to heed the minister's call who is a Chief conciliator," the official told Daily Trust.