Matawalle says FG chides him for court filing naira policy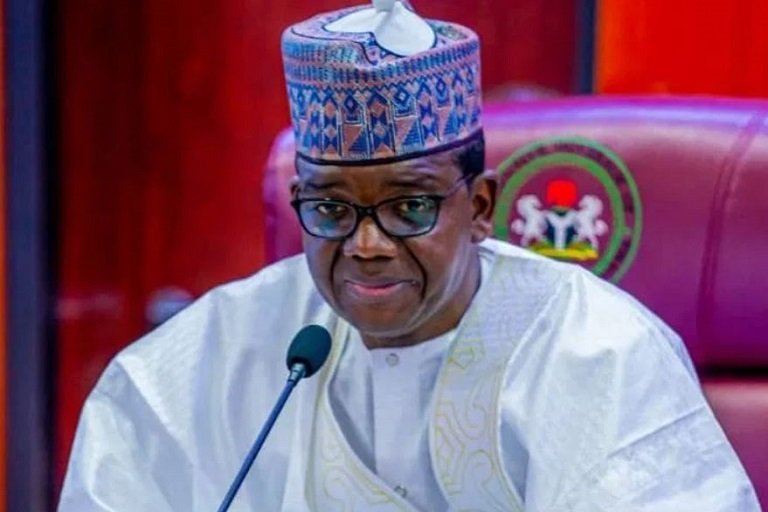 In the recently completed gubernatorial election in the state, Zamfara State Governor Bello Matawalle claimed that some individuals in the Federal Government fought against his re-election campaign.
Dauda Lawal of the Peoples Democratic Party (PDP) beat Matawalle of the governing All Progressives Congress (APC), who attributed his failure to win a second term to his campaign against the Central Bank of Nigeria (CBN) and its currency reform policy.
According to the media, Nasir El-Rufai of Kaduna State and Abdullahi Ganduje of Kano State sued the federal government in the Supreme Court over the shortage of currency caused by the CBN's paperless policy.
In an interview with DW Hausa on Thursday, the governor claimed that plans to penalise him, Ganduje, and El-Rufai for their opinions on the currency policy existed before the general elections.
What's being said is that we sued over the makeover of the naira bills, he said. I, Ganduje, and El-Rufai, they claimed, would suffer the consequences.
The media recalled that Nasir Gawuna, a candidate for Ganduje, lost to Abba Kabir Yusuf of the New Nigeria Peoples Party, NNPP, while Uba Sani, a candidate for the governing party and El-Rufai's chosen nominee, barely avoided loss.
In the conversation, Matawalle also claimed that military officials had flocked to every voting location with the intention of intimidating voters.
"They sent over 300 vehicles carrying soldiers into Zamfara three days before the governor's election."
"There are so many troops here! It would be preferable if they could transfer them to us to combat uncertainty. He continued, "But they only sent them during elections."