Man City locks horns with Bayern in Champions League quarters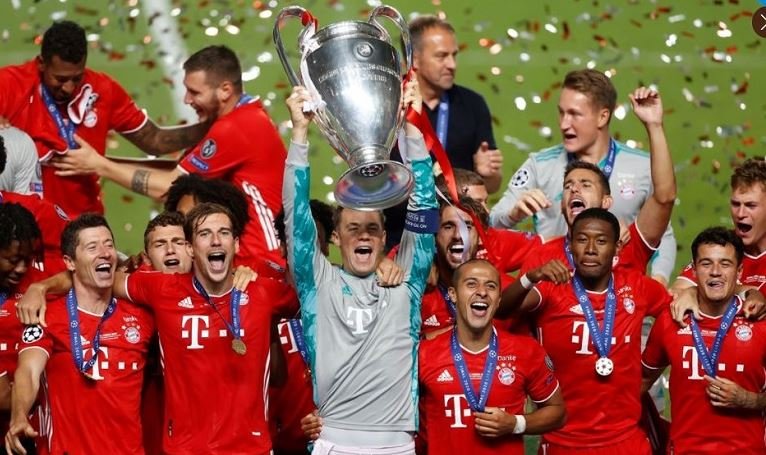 This season, Manchester City will face Bayern Munich in the Champions League quarterfinals. It's a homecoming for Joao Cancelo and the first opportunity for Pep Guardiola to face his former club since moving to England in 2016.
Whoever wins this game will face the winners of the Real Madrid vs. Chelsea tie, and it appears that this side of the bracket will determine the overall winner. It's a completely stacked field.
Outside of a lapse in concentration against Viktoria Plzen, Julian Nagelsmann's Bayern team has not conceded a single goal in the Champions League so far. Now they face perhaps one of the scariest strikers in Europe- Erling Haaland, a man who has personally caused Bayern so much misery in recent seasons in the Bundesliga.
These two teams already faced each other during the preseason last year, where City came out as 1-0 winners thanks to a dubious Haaland penalty. Let's hope the result in the Champions League is a little bit different.
Unlike Villarreal last season, Bayern Munich has been drawn with arguably one of the best teams in the competition. There's no scope to underestimate the opponents this time, everyone knows how good they are. Now it's just a matter of showing up on the day itself and making sure to get the job done. Man City has made it a habit of knocking out German teams from the CL lately maybe Bayern can break that streak.
All six previous meetings between Man City and Bayern Munich came in the UEFA Champions League group stages (2011-12, 2013-14, 2014-15), with each side winning three times.
This will be Pep Guardiola's first meeting with Bayern Munich since leaving the club. His only managerial games against them came in the 2008-09 Champions League quarter-finals, knocking them out with Barcelona en route to lifting the trophy.
Man City have progressed from all four of their previous UEFA Champions League knockout ties against German clubs, including one quarter-final (2020-21 v Borussia Dortmund).