Man bags life imprisonment for killing wife and son in South Carolina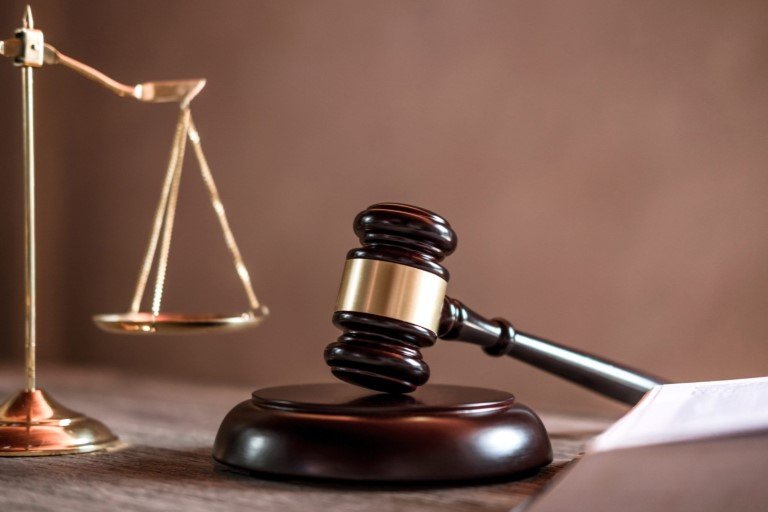 Richard "Alex" Murdaugh, a disgraced lawyer and member of a powerful South Carolina family, was sentenced to life in prison on Friday for killing his wife and son in an attempt to conceal his drug addiction and theft of millions of dollars, according to prosecutors.
Murdaugh, 54, was found guilty on two counts of killing his wife Maggie, 52, and their youngest son, Paul, 22, on June 7, 2021, on their family estate. After a five-week trial, the jury decided in three hours.
At a hearing on Friday, Circuit Court Judge Clifton Newman sentenced Murdaugh to life in prison, with terms for both killings running concurrently.
Prosecutors did not seek the death penalty, so this was the sentence they sought.
Murdaugh's attorneys have stated that he will appeal his conviction.
Murdaugh, the scion of an influential legal family in an area west of Charleston, faced a minimum of 30 years in prison for each of the two counts of murder, as well as up to 10 years for two related firearms charges under South Carolina law.
The case has drawn intense media coverage given the family's political power in and around Colleton County, where the trial took place. For decades until 2006, family members served as the leading prosecutor in the area, and Murdaugh was a prominent personal injury attorney in the state.
Newman criticized what he described as Murdaugh's "duplicitous conduct" throughout the trial, and said his actions were especially troubling given that the Murdaugh family had "controlled justice in this community for over a century."
The judge said he did not question the state's decision not to seek the death penalty, but he noted that Murdaugh family members had "been prosecuting people here in this courtroom and many have received the death penalty, probably for lesser conduct."
The judge also referenced Murdaugh's addiction to opioids, which his defense attorneys sought to use as an excuse for his behavior, including his lying to investigators about his whereabouts on the night of the killings.
"I know you have to see Paul and Maggie during the nighttime when you attempt to go to sleep," Newman said. "It might not have been you (who killed them). It might have been the monster you become."
Murdaugh, dressed in prison garb, professed his innocence again on Friday.
"I'm innocent. I would never hurt my wife Maggie and I would never hurt my son, Paw Paw," he said, using a nickname for Paul, minutes before the judge delivered his sentence and he was escorted from the courtroom in handcuffs.
Throughout the trial, prosecutors portrayed Murdaugh as a serial liar and argued that only he had the means and the opportunity to commit the murders. Prosecutors said he fatally shot his wife and son to distract from an array of financial misdeeds, including the theft of millions of dollars from his law partners and clients — money used to feed a years-long addiction to opioids and support an expensive lifestyle.
For their part, Murdaugh's lawyers tried to paint their client as a loving family man who, while facing financial difficulties and suffering from a drug addiction that led him to lie and steal, would never harm his wife and child.
They floated alternative theories, with Murdaugh testifying last week that he believed someone angry over a deadly 2019 boating accident involving Paul likely sought revenge on his son.
Murdaugh plans to appeal the verdict to the U.S. Supreme Court, his lawyers said on Friday, arguing that the judge's decision to allow testimony about all of Murdaugh's financial misdeeds unfairly undermined his credibility with the jury.
"They would never, ever, ever acquit him after that," Dick Harpootlian told a news conference.
Among the prosecution's strongest evidence was Murdaugh's admission that he had lied about his alibi, telling investigators he wasn't at the dog kennels where the murders took place on the family estate. Murdaugh changed his account after the jury listened to audio evidence placing him at the crime scene minutes before the murders occurred.
The judge spoke about what may have been running through Murdaugh's mind on June 7, 2021, as he confronted a "looming storm" that included his father on his deathbed and Paul facing charges in the death of 19-year-old killed in the 2019 boat crash. Murdaugh was facing a $10 million wrongful death lawsuit stemming from that accident, with a critical hearing scheduled for just days after the killings.
"There had to be quite a bit going through your mind," Newman said, and yet he noted that Murdaugh had testified to that day being like any other, that he had been enjoying life with his wife and son. "Not credible, not believable," the judge said.