Katsina: Governor Masari's nephew, two others die in car accident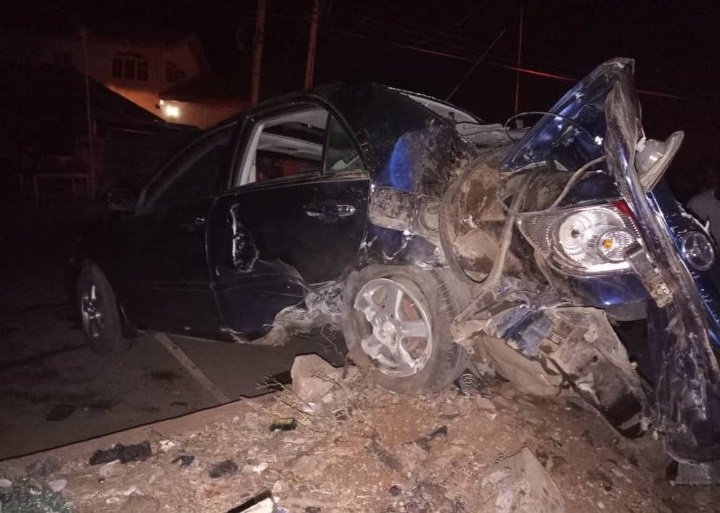 Adamu Ali, the nephew of Katsina State Governor Aminu Masari, and two security operatives, Nura Sufyanu and Kabir Ali, were killed in a horrific car accident.
The incident occurred Friday night in the state's Musawa Local Government Area, in the village of Gadar Tsuntsaye.
The accident was confirmed by Masari's Director General in charge of Social Media, El-Amin Isa, and the spokesman for the Katsina Police Command, SP Gambo Isah.
The accident scene was discovered to be close to Jimkashi.
According to other sources, the victims and others were on their way to the governor's hometown of Kafur for Saturday's governorship and State House of Assembly elections.
According to reports, the accident was caused by poor road conditions in the area.
One of the sources said, "The victims were about to get to a bridge in the area on Friday night when they ran into bad portions of the road which forced the vehicle they were traveling in to skip and somersault, leading to their deaths."
Three others who sustained injuries in the accident initially received treatments at the General Hospital, Malumfashi, before they were evacuated to the Federal Teaching Hospital, Katsina.
Arrangements had already begun for their burial on Saturday as the police spokesman said the bodies of the victims had been evacuated from the scene to a morgue in Katsina.
The police spokesman said, "The accident happened on Friday night. The victims were going to Kafur, the governor's hometown for the governorship and State House of Assembly elections. We have evacuated the bodies of the victims to Katsina."
Meanwhile, electorates turned out in large numbers at various polling units across the state as early as 7 a.m. for the elections.
Accreditation and voting processes were still in progress as of the time of filing this report.