JUST IN: 19 SANs stand by Atiku to contest Tinubu's victory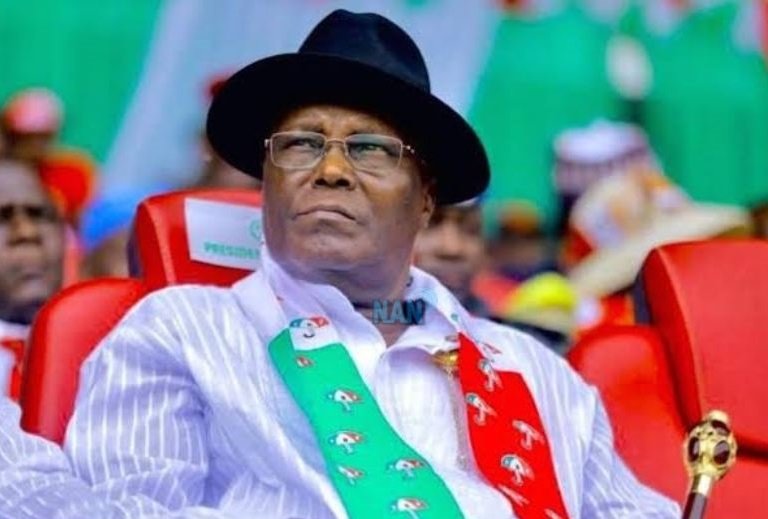 The Peoples Democratic Party's Atiku Abubakar has assembled a legal team of 19 Senior Advocates of Nigeria to contest the results of the election on February 25 which declared Bola Tinubu president-elect.
On Wednesday, Atiku briefed them at the Abuja headquarters of his campaign, urging them to "establish the claim of illegality in the election and reclaim the mandate of the Nigerian people."
JK Gadzama, a seasoned litigator and business attorney is in charge of the group.
He continued by saying that completing this process was essential not only for him and the PDP but also for strengthening constitutional democracy and preserving it for future generations.
The list of SANs includes Chief Chris Uche, Paul Usoro, Tayo Jegede, Ken Mozia, Chief Mike Ozekhome, Mahmood Magaji, Joe Abraham, Chukwuma Umeh, Garba Tetengi and Chief Emeka Etiaba – as well as Chief Goddy Uche, Professor Maxwell Gidado; PDP's National Legal Adviser A.K. Ajibade; O.M. Atoyebi; Nella Rabana; Paul Ogbole; Nuremi Jimoh and Abdul Ibrahim.
Atiku Abubakar and his Labour Party counterpart, Peter Obi, have refused to concede defeat in the February 25 presidential election, vowing to recover their mandate in court.
The two candidates rebuffed the gesture of conciliation made by the President-elect, Bola Tinubu, who in his acceptance speech after he was declared the winner of the poll on Wednesday, asked them to support him in the task of building the nation.
The Independent National Electoral Commission declared Tinubu the President-elect after the 70-year-old polled 8,794,726 votes to defeat his closest rivals, Atiku and Obi who scored 6,984,520 and 6,101, votes, respectively.
Both Atiku and Obi respectively approached to Presidential Election Court to seek permission for the inspection of election materials used during the presidential poll.
With the move, the Court of Appeal in Abuja last Friday granted leave to Atiku and Obi to have access to all the sensitive materials used for the conduct of the election.
A panel of the appellate court led by Justice Joseph Ikyegh made the order after it heard two separate ex parte applications the two aggrieved presidential candidates filed alongside their political parties.
Listed as respondents in the matter were INEC, All Progressives Congress, and its presidential candidate, Bola Tinubu, who was declared the winner of the election and is now the President-elect.
Both applications were predicated on Section 146 (1) of the Electoral Act 2022, Paragraph 47 (1, 2 &3) of the First Schedule of the Electoral Act of 2022, as well as under the inherent jurisdiction of the court as referenced by Section 6 (6) A & B of the 1999 Constitution (as amended).