Gov. Adeleke appeals for violence-free House of Assembly elections in Osun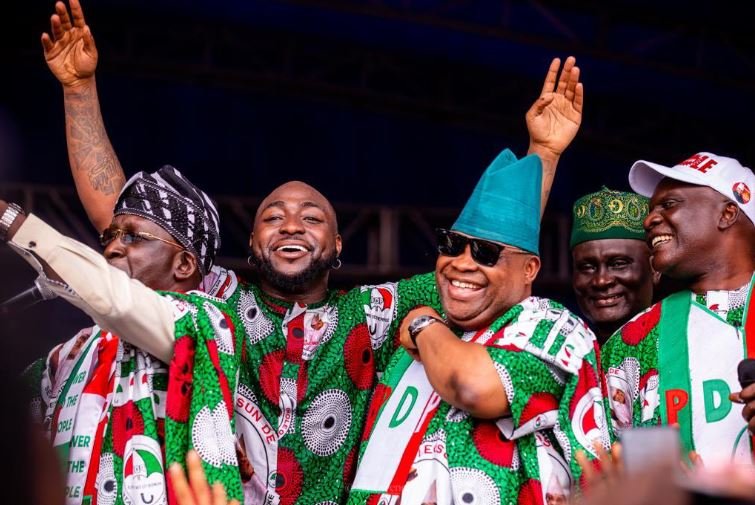 Gov. Ademola Adeleke of Osun appealed to residents of the state on Sunday in Osogbo to avoid violence during the March 11 House of Assembly elections.
In a statement issued by his media aide, Malam Olawale Rasheed, he stated that elections should not be used to kill and maim people.
"I appeal for a violence-free election. Election is not about killing and maiming.
"It is about the exercise of electoral choice. Mobilise peacefully and cast your votes for candidates of the Peoples Democratic Party (PDP),'' the governor said in the statement.
Adeleke thanked Osun residents for their support in the state's governorship election on July 16, 2022, as well as the Presidential and National Assembly elections on February 25.
He urged voters to repeat their support in the March 11 election so that he could continue to deliver democratic dividends.
"My good people of Osun, I address you today to express my heartfelt appreciation for your love and backing for me all the time.
"You voted for me massively in 2022. I am ever grateful. You voted for my party massively at the Federal elections. I am thankful.
"Your trust in me is not taken for granted. Since I assumed office, I have been delivering on my electoral promises in spite of funding constraints.
"I have blocked leakages in the state's finances and launched Osun on technological revolution through the New Technology Innovation policy and the ICT Policy and Domestication of Nigeria Start-up Act.
"I have also stabilised the then heavily-politicised public service and introduced the farmers' intervention initiative, among others.
"For me to continue to serve you well, I request that you vote for the 26 House of Assembly candidates of the PDP.
"They are the team I will work with. They are very important for the implementation of the `Imole' agenda.
"A PDP fully-controlled Osun State Assembly is the key to more dividends of democracy.
"Next Saturday's election is very critical for Osun state.
"A vote for those assembly candidates is a vote for me. I need them to serve you better and to complete the work we have started.
"Another victory for me and my party, the PDP, will speed up the progress already recorded and drive our state to greater heights,'' the governor said.