Female driver crushes two siblings to death in Lagos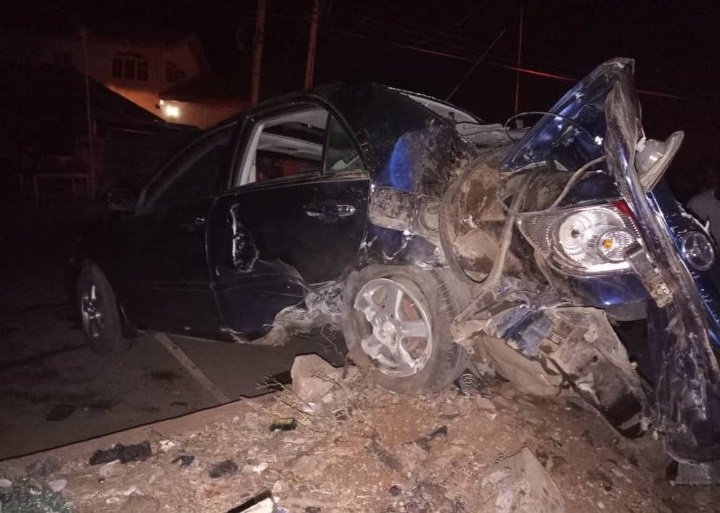 On Iyewa Street in the Isolo area of Lagos State, a driver of a Sports Utility Vehicle killed two siblings, Abibu Bello, 17, and his brother, Bolaji, 14, and injured one other person.
The female driver had just left a hairdressing salon in the neighborhood and was driving to a nearby destination when she lost control of the vehicle and slammed into a building where the siblings were playing.
A resident who did not want to be identified said the victims were the children of a local politician.
He said, "The incident happened around 7.40pm. The vehicle first crashed into a kiosk in front of the building before crashing into the building.
"Two of the three children died on the spot. Their father is a popular politician in the area. The third victim among them is the son of his neighbour. His legs were broken and he is receiving treatment at the Isolo General Hospital."
Our correspondent gathered that the driver of the vehicle also sustained injuries.
A delegation led by the Chairman of the Isolo Local Government Area, Bayo Olasoju, reportedly visited the scene as sympathisers thronged the area.
The state Police Public Relations Officer, SP Benjamin Hundeyin, confirmed the incident.
"Three persons were involved in the incident. Two of them died and the other one was injured. The driver of the vehicle is receiving treatment in the hospital," he said.