Fake LASTMA official arrested after making N35,000 daily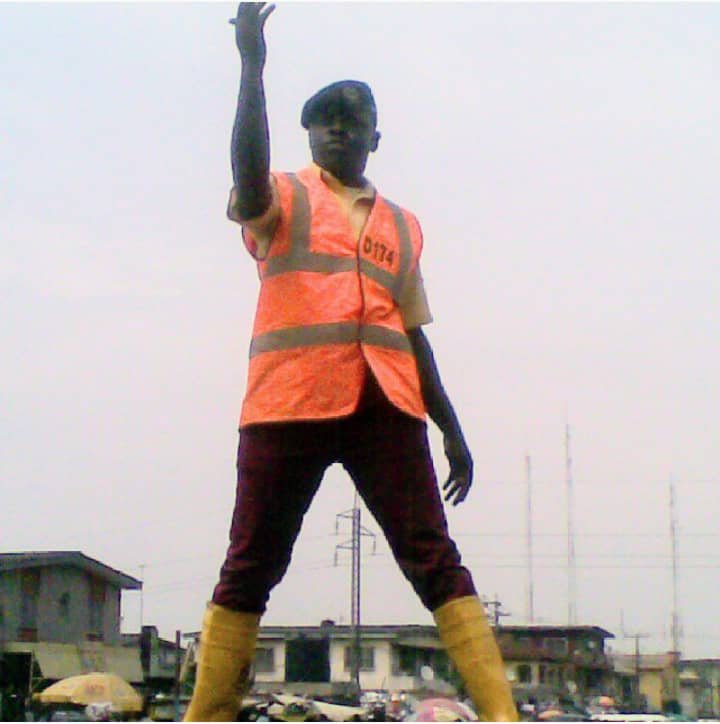 Bamidele Omotutu, a fictitious traffic officer, was arrested for extorting unwary members of the public, including state traffic violators, according to the Lagos State Traffic Management Authority.
The suspect was detained by a LASTMA Monitoring/Surveillance team led by the Zonal Head, Ashafa Moyosore, at Olu Holloway Road, close to the Alfred Rewane area of Ikoyi, according to a statement released on Sunday by the agency's Director of Public Affairs Department, Taofiq Adebayo.
Adebayo claimed that Oreagba went on to say that the agency had conducted extra monitoring and surveillance operations on the suspect and had succeeded in getting him arrested as a result of complaints made by Obinna Kingsley and Adewusi Adebola via LASTMA hotlines and social media accounts.
According to the statement, "Investigations performed indicated that the arrested suspect has been extorting significant sums of money from motorists at several points throughout Lagos Island for numerous traffic offenses, including the seatbelt, obstacles, unlawful overtaking, and one-way.
"It is disheartening to get complaints from road users, particularly motorists, on activities of these unscrupulous elements impersonating and extorting money from them.
"Mr Oreagba urged the general public to be wary of these fake traffic officers stating that the agency operates a cashless policy as any violators apprehended are charged to court with a 'referral notice' issued to them."
Adebayo said Oreagba warned other impersonators disguising as LASTMA personnel to immediately desist from such illegal acts as more surveillance personnel had been deployed to hunt for them.
"The arrested suspect, Bamidele Omotutu, 55, confessed to having been using a reflective jacket to impersonate a LASTMA officer and extorting money from motorists' particularly private car owners/ drivers at highbrow areas across the state. The suspect said he and his colleagues are making an average of N35,000 from extortion daily," the statement added.
Narrating how he has been operating in the state, Omotutu said, "Any motorists, particularly private car owners I caught dropping someone at any undesignated bus stop, paid between N15,000 and N20,000 while those caught for driving against traffic paid a minimum of N35, 000."
Meanwhile, the Director of the Legal Department, LASTMA, Kehinde Akerele, disclosed that the suspect would be charged to court with all items recovered from him, including a fake identity card and a reflective jacket on Monday, March 27, 2023, in accordance with the Criminal Code Law of Lagos State.