COVID: Japan eases guidelines with mask-free Monday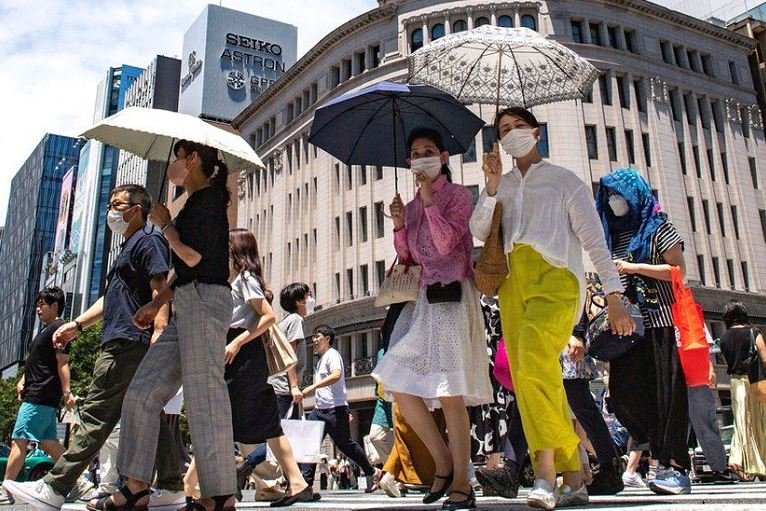 On Monday, the smiles and screams at Tokyo Disneyland may be more visible as the amusement park and much of Japan relax the face mask norms that have defined the three-year COVID-19 pandemic.
Based on revised government guidance announced last month, Disney park operator Oriental Land Co (4661.T), East Japan Railway Co (9020.T), and cinema operator Toho Co (9602.T) are among the major companies allowing patrons to go maskless beginning Monday.
However, given Japan's long history of mask use and a pollen onslaught that has given hay fever sufferers one of the worst spring seasons in years, a rapid behavioral change is unlikely.
"Wearing a mask was part of our culture even before COVID-19," said Hitoshi Oshitani, a Tohoku University professor who helped design Japan's COVID response. "I believe many people will continue to wear masks even after the rules are relaxed."
Japan is one of the last major economies to relax official guidance on the coverings, whose use is nearly universal across the country despite the lack of firm regulations or penalties governing their use.
"In terms of masks, I believe it is safer to wear one when riding public transportation to avoid contagion," Yutaka Izawa, 60, said as he walked around Tokyo's Ginza shopping district.
South Korea relaxed most indoor masking requirements in January, while Singapore allowed bare faces on public transportation last month. The United States and England halted most mask mandates early last year.
Hanako Kuno, 35, said overseas business trips had gotten her used to mask-free living.
"I think it's fine to leave them off, and especially when I'm outside, I don't see the point in wearing them," said Kuno, who runs a human resources firm.
Japan has already eased norms on masks, allowing maskless speeches in parliament and permitting schools to decide whether to require them at commencement ceremonies this month.
Chief government spokesman Hirokazu Matsuno said last week that masks would no longer be required at Cabinet meetings starting Monday and that decisions on the coverings would be left up to individual workspaces.
"As of today, mask-wearing is at the discretion of each individual," Tokyo Governor Yuriko Koike told reporters on Monday. "However, hay fever is also pretty intense this season, so I think it boils down to the fact that you can wear them for different reasons."
Japan's COVID vaccination rate stands at more than 80% and cases have ebbed after an eighth wave of infections that peaked in early January.
Health experts in Japan have pointed to widespread mask use along with an embrace of hygiene and social distancing for the country's relatively lower death toll from COVID.
Kyoto University professor Hiroshi Nishiura, one of the more conservative voices among Japan's pandemic response experts, said that voluntary masking on public transport and in other spaces could have a continuing benefit in protecting against infection.
"That could have been incorporated as part of our daily habit," he said. "The governmental decision in this time spoiled that intent."