Boy kills three-year-old playmate with father's gun in Ogun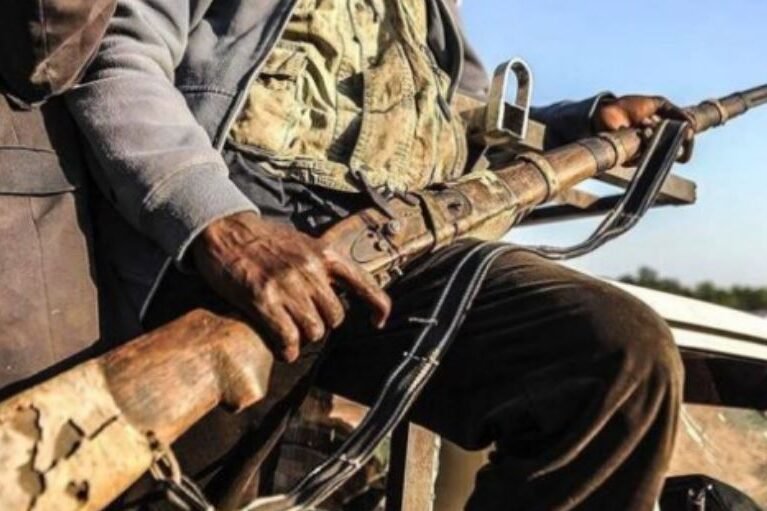 Semiu Adegesin, 45, was arrested by men from the Ogun State Police Command in connection with the death of Esther Samuel, a three-year-old girl.
Adegesin was arrested for what was described as "contributory negligence" in the death of the child.
The suspect, who owned a dane gun, was accused of leaving it loaded in an open space in his backyard where children played.
Babalola, a 13-year-old boy, is said to have picked up the gun, pointed it at the girl, and pulled the trigger.
DSP Abimbola Oyeyemi, the state Police Public Relations Officer, stated that the suspect was apprehended following a report at the Imasayi police divisional headquarters.
The report stated that Babalola shot and killed the deceased with the dane gun at Kukudi village, Imasayi.
Oyeyemi said, "Upon arriving at the scene of the incident, the deceased was discovered in a pool of blood.
"Preliminary investigations revealed that Semiu Adegesin, the owner of the dane gun, loaded his gun and carelessly left it in an open place in the backyard of the house where children used to play.
"It was at this point that the 13-year-old Babalola picked up the loaded gun, pointed it at the deceased, and pulled the trigger.
"The deceased was quickly taken to the General Hospital, Ilaro, but was confirmed dead by the doctor on duty.
"The owner of the dane gun was promptly arrested and taken to the station for interrogation."
The Commissioner of Police, Frank Mba, described the incident as unfortunate and sympathised with the deceased's family.
Mba also appealed for calm, saying the case would be properly investigated.
"The death of young Esther Samuel is an unfortunate incident, and we extend our heartfelt sympathies to her family.
"The Ogun State Police Command will ensure that justice is served in this case and the perpetrator brought to book.
"We urge members of the public to remain calm as we conduct a thorough and discreet investigation," Mba was quoted to have said.