Biden proposes $6.8T budget, raises taxes on the rich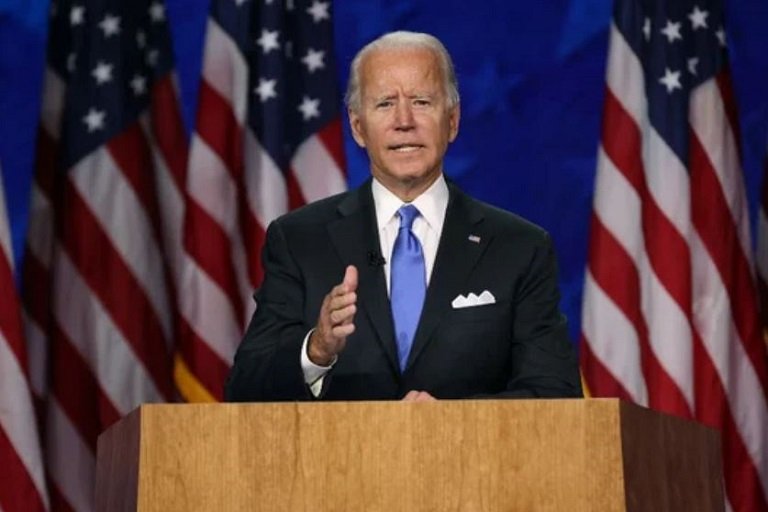 On Thursday, US President Joe Biden will visit the swing state of Pennsylvania to unveil his federal budget plan, which includes spending proposals and higher taxes on the wealthy but also serves as a blueprint for his expected re-election bid in 2024.
Speaking at a union hall in Philadelphia, the Democratic president will highlight plans to reduce the nation's deficit by nearly $3 trillion over ten years by raising taxes on those earning more than $400,000 per year and eliminating some corporate tax breaks enacted in 2017 by then-President Donald Trump, reviving a key promise from the 2020 presidential campaign.
Overall, the budget will increase federal spending to $6.8 trillion in the fiscal year 2024, up from $6.2 trillion in 2022.
"My 2024 Budget is a blue-collar blueprint for rebuilding America in a fiscally responsible way that leaves no one behind," Biden said in the document's introduction.
Biden's proposal is already facing stiff opposition from Republican lawmakers emboldened by their victory in the House of Representatives in the midterm elections in November, and large parts of it are unlikely to be implemented.
The plan, on the other hand, is a political statement that directly contradicts Republican House Speaker Kevin McCarthy's threat to block an increase in the $31.4 trillion borrowing limit unless Biden agrees to reduce federal spending.
According to the White House, Biden proposes funding higher spending and reducing the deficit by imposing a 25% minimum tax on billionaires and doubling the capital gains tax from 20% to 25%.
He also wants to quadruple a 1% stock buyback tax, picking a fight with many of the investors he would need to call on to finance any re-election campaign.
Political messaging aside, the Biden budget makes clear one thing – the aging U.S. population means that legally mandated spending on social programs will continue to be a long-term drag.
The budget projects a growing national debt and more than $1 trillion in deficits every year over the next 10 years, even if Biden gets his requests for higher taxes and cost-cutting measures.
For the upcoming fiscal year, the administration projects 1.5% economic growth, unemployment at 4.6%, and 2.4% consumer price inflation.
Republican pushback
"President Joe Biden's budget is a reckless proposal doubling down on the same Far Left spending policies that have led to record inflation and our current debt crisis," McCarthy and other Republicans said in a statement. The budget contains "trillions in new taxes that families will pay directly or through higher costs," they said.
John Gimigliano, a senior tax executive at KPMG accounting firm, said Biden's proposals had "little-to-no shot" at becoming law, but they served an important political purpose.
"While the tax proposals that will be put forth by the administration later today are unlikely to get much traction in a divided Congress, it is the job of the president to reinforce the current administration's view of the tax system for the American people and to keep these ideas alive in their minds as we head into the 2024 elections," he said in a statement.
Republicans say Biden's spending during his first two years in office drove inflation to nearly 40-year highs last summer. The Federal Reserve estimates that COVID-related federal spending under Trump and Biden in 2020 and 2021 added 2.5 percentage points to U.S. inflation.
Republicans are already readying $150 billion in cuts to non-defense discretionary programs, including about $25 billion from the Department of Education and cuts in foreign aid and programs aimed at preventing sexually transmitted diseases. They say that would save $1.5 trillion over a decade.
Is there common ground? "Very little, very little," Republican Representative Ben Cline told Reuters. "He doesn't want to cut any spending, he just wants to raise taxes."
Spending on childcare, border
Biden's budget revives the idea of federal relief to working families by investing billions to ease the cost of childcare and ensure free preschool for all of the country's 4 million 4-year-olds and promises to increase rail safety.
White House officials say lowering the cost of childcare will boost the economy and allow more women to return to work. Such proposals also enjoy strong support and could help boost Biden's low approval ratings as he gears up to announce his reelection bid this spring.
It also includes an additional $800 million over 2022's enacted budget for border and immigration services, a nod to Republicans' call for more enforcement on the country's southern border.