Bandits kill army major, seven others in Niger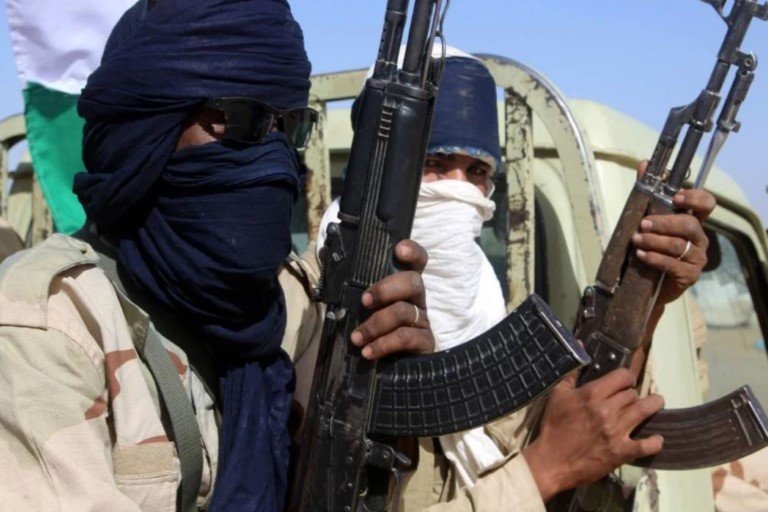 Bandits assassinated a Major of the Nigerian Army and seven other security personnel in Niger State's Munya Local Government Area on Wednesday night.
The bandits allegedly ambushed security personnel in Igu village.
According to Inuwa Danladi, an Igu resident who spoke with our correspondent over the phone, four military personnel, including an army major, and four vigilante members were killed during the attack.
"The bandits ambushed the joint task force as they were passing to Sarkin Pawa and opened fire on them," he said.
He stated that the bandits and the security personnel have earlier in the day had a gun battle, adding that the bandits returned to attack them after the encounter.
"They ran into the ambush by the gunmen at Igu village which is 10 kilometers from Sarkin Pawa on their way back to the scene where they had earlier engaged the terrorists in a gun battle to recover the bodies of some of the local vigilantes that were missing," Danladi added.
Danladi said the bandits who were in the bush burying casualties from their earlier exchange with the security operatives noticed that the personnel were going to recover bodies of vigilantes and then struck.
He said, "The bandits were in the bush trying to bury their dead and they ambushed and overpowered the soldiers who were going to recover the bodies of the vigilantes and only one soldier among them escaped."
He said that two patrol vehicles belonging to the Joint Security Taskforce were vandalized by the gunmen with the windscreens and tires ridden with bullets during the attack.
When contacted, Commissioner for Internal Security and Humanitarian Affairs, Emmanuel Umar, said that there have been a series of attacks in the state but he would get the details and issue a statement later.