Osinbajo says Africa can thrive in global disruption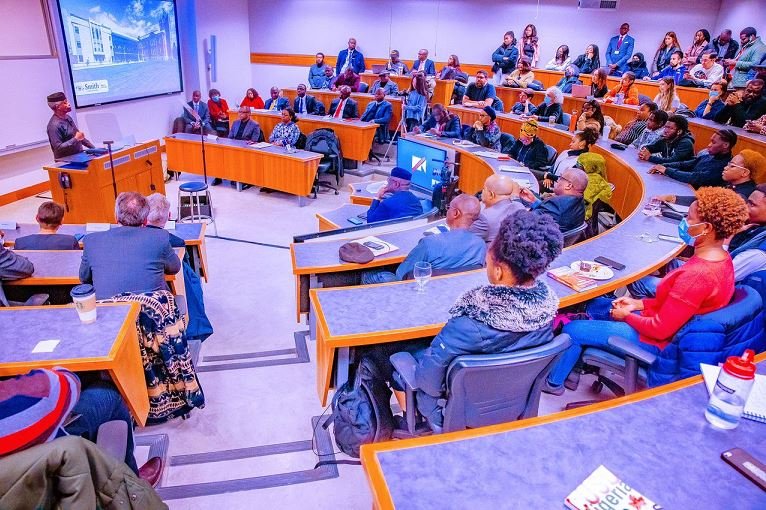 On March 27, 2023, Vice President Osinbajo delivered a public lecture on the topic "Changing Africa in a Shifting Global Landscape" at King's College London, after the school's annual Africa Week 2023 festivities.
According to Chronicle NG, the information came from Prof. Osinbajo's official Twitter account. He believes Africa can fully capitalise on today's global complexity and flourish in the midst of uncertainty and upheaval.
The distinctions between the many mental prisms through which we perceive the world have never been more blurred.
Since the 1990s unipolar globe, various centres of political and economic influence have arisen.
In addition to the United States, major regional powers currently include China, Russia, the European Union, the United Kingdom, India, and Brazil.
When we contemplate the ongoing Russia-Ukraine conflict, apart from the implications for world peace, AU nations must now tread carefully between big powers.
These price shocks and disruptions in commodity supply networks throughout Africa resulted in significant inflation at a time when most nations were trying to recover from the economic and social consequences of the COVID-19 epidemic, particularly debt and foreign currency difficulties.
We are now negotiating a grain supply from Russia, which will be handled by the World Food Programme, and we have just agreed to offer port space at Port-Harcourt, Nigeria for grain distribution from Ukraine to other ECOWAS countries.
The economic consequences of the conflict should be an opportunity to reflect on food self-sufficiency.
Zimbabwe, for example, demonstrates that African nations may convert this crisis into an opportunity via aggressive actions.