Abeokuta's tanker-car crash kills 4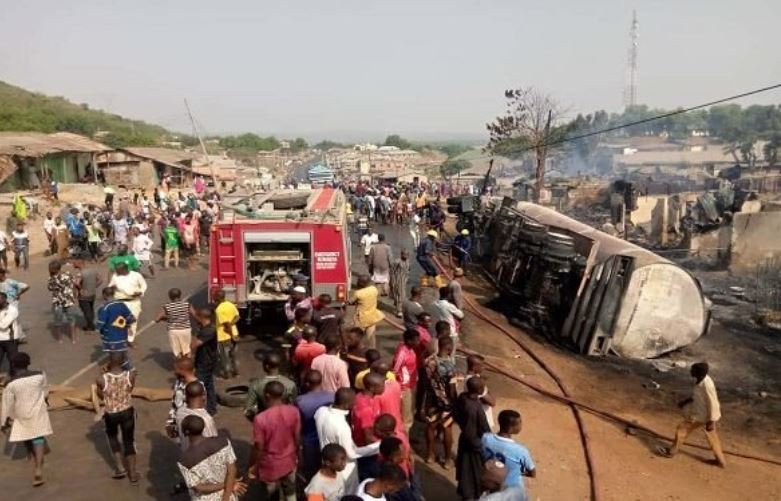 On Friday night, four people were killed in multiple accidents involving a tanker and two cars in the Lafenwa area of Abeokuta, Ogun.
On Saturday, Mrs Florence Okpe, the Public Education Officer for the Federal Road Safety Corps (FRSC) in Ogun, confirmed the incident to reporters.
According to Okpe, the tanker driver's speeding caused the accident.
She went on to say that the accident involved a tanker with the registration number T-15321LA, a BMW car with the registration number TTD 421 CX, and an unregistered Nissan jeep.
"The tanker driver was trying to make a turning at the Lafenwa Roundabout, lost control and rammed into two vehicles and fence of a building.
"The deceased were standing by the fence before they were trapped.
"The content spilled but was quickly transloaded into another truck with the help of fire service and other traffic managers," Okpe said.
She said that the FRSC Sector Commander in the state, Ahmed Umar, expressed sadness over the incident.
"The sector commander is pained over the carelessness of some truck drivers, who refused to consider other road users," the corps Public Education Officer said.
Okpe explained that the deceased have been taken away by their families, possibly for burial.
Okpe, however, sympathised with family of the victims, advised them to contact FRSC for more information about the crash.