22 people killed in suspected massacre at Myanmar monastery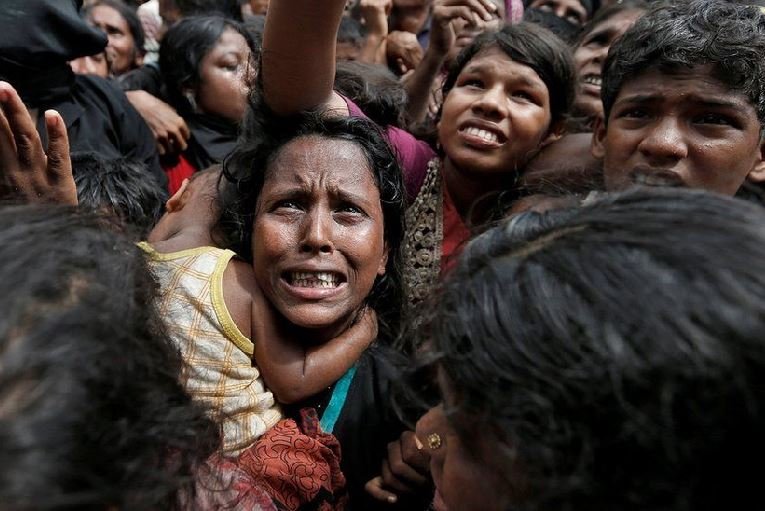 According to a doctor's post-mortem report, at least 22 people were shot dead at close range in central Myanmar last week, including three Buddhist monks, in what opponents of military rule say was a massacre of civilians carried out by the army.
A spokesman for Myanmar's junta, which deposed the elected government in a coup two years ago, said its troops were involved in clashes with rebel fighters in the Pinlaung region of southern Shan state but had not injured any civilians.
According to Junta spokesman Zaw Min Tun, the Karenni Nationalities Defense Force (KNDF) and another rebel group entered Nan Neint village after government forces arrived to provide security with a local people's militia.
"When the terrorist groups violently opened fire… some villagers were killed and injured," he said.
He did not respond to multiple calls from journalists for further comment.
Newsmen could not independently verify any of the claims.
A spokesman for the KNDF said its soldiers entered Nan Neint on Sunday and found dead bodies scattered at a Buddhist monastery.
Video and photographs provided by the KNDF and another group, the Karenni Revolution Union (KRU), showed bullet wounds to the torso and heads of the dead bodies and bullet holes in the walls of the monastery. Journalists could not independently verify the authenticity of the material.
A post-mortem report by Dr. Ye Zaw, who is part of the National Unity Government, an exiled civil administration formed since the coup, said automatic weapons were likely used at close range to kill 22 people, including three saffron-robed monks.
"Since there were no military uniforms, equipment, and ammunition found on the rest of the bodies, it is evident that they were civilians," said the report, a copy of which was reviewed by Reuters.
"Since all the dead bodies were found within the compound of Nan Nein monastery, it is evident that this was a massacre."
Fighting has been raging in the area for at least two weeks, with about 100 structures burnt down in and around the site of the alleged massacre in Nan Neint, according to local media reports, resistance forces, and satellite images verified by Myanmar Witness, an organization that documents human rights violation organizations.
The Southeast Asian country has been in crisis since the military seized power in February 2021, ending a decade of tentative steps towards democracy by unseating the administration led by Nobel laureate Aung San Suu Kyi.
Resistance movements, some armed, have emerged nationwide, which the military has countered with lethal force and labelled "terrorists". Some ethnic military forces have also sided against the junta.
Aung Myo Min, the human rights minister in the National Unity Government, said the junta had ramped up combat operations and attacked groups of unarmed civilians in at least four instances in the last two weeks.
"It is evident that the strategy of the junta is to target civilians, which is a crime against humanity," he told reporters in an online media conference.
The junta has denied it targets civilians, saying its troops only respond to attacks by "terrorists".
At least 3,137 people have been killed in the military crackdown since the coup, according to the non-profit Assistance Association for Political Prisoners.
The United Nations has accused the military of war crimes and crimes against humanity.