US plans to re-list Nigeria among religious violating countries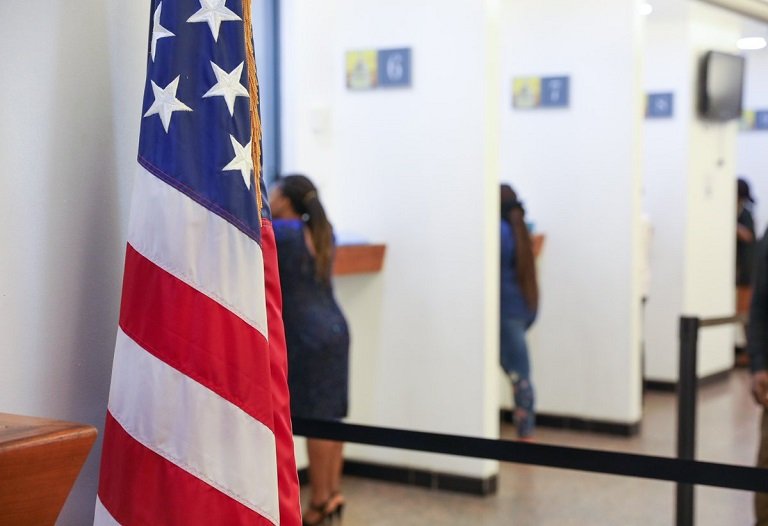 There are indications that Nigeria might be re-included in the United States (US) Government's list of countries that violate religious freedom.
The US government had in 2021 removed Nigeria from its list of countries that violate religious freedom against the recommendation of the United States Commission on International Religious Freedom.
But according to a report by Fox News on Wednesday, a US representative for New Jersey's fourth congressional district, Chris Smith, introduced a bipartisan resolution to add Nigeria to the state department's annual list of countries that violate religious freedom on Tuesday.
Also, the report quoted the president and CEO of Global Christian Relief, David Curry, who spoke at the International Religious Freedom Summit on Tuesday in Washington, D.C., as advocating for the listing of Nigeria as a country of particular concern.
Curry argued that the alleged abortion programme by the Nigerian military was carried out on victims without their consent and religious consideration.
"Since 2013 the Nigerian military has run a secret mass abortion program in the war against Boko Haram. A recent Reuters investigation revealed at least 10,000 pregnancies among women and girls ended after many had been kidnapped and raped.
"The army forced abortions on at least 10,000 women without their consent or consideration of their religious views after they had been kidnapped and raped by Boko Haram terrorists. Yet, rather than be intimidated into silence, 33 of these women spoke openly to journalists about these unspeakable, grotesque violations of their bodily autonomy and created international awareness of the situation," he said.
The report added that a former Congressman, Frank Wolf, lamented that there was no action taken to help Christians in Nigeria.
He stated that the "Bring Back Our Girls" movement was an effort to find the mostly Christian female students aged from 16 to 18 who were kidnapped by Boko Haram in 2014.
"Does anyone remember hashtag BringBackOurGirls? Well, whatever happened, we're all those guys who went on television and (posted) the hashtag… 50% of the girls did not return. I met with some of the Chibok parents. They wonder what in the name is the world doing," he stated.
Fox News also quoted a State Department spokesperson as saying, "The secretary determined that the status of religious freedom in Nigeria did not meet the legal threshold to justify Nigeria's designation as a country of particular concern or their inclusion on the Special Watch List.
We continue to have concerns about religious freedom in Nigeria, which are well documented in the annual IRF report, and we will continue to press the government to address these.
"The State Department has redesignated Boko Haram and ISIS-WA as Entities of Particular Concern for religious freedom. It has also designated these entities Foreign Terrorist Organisations and Specially Designated Global Terrorists."
Calls to the phone number of the Spokesperson for the Ministry of Foreign Affairs, Francisca Omayuli, were not answered. She has yet to respond to a message sent to her on the matter as of the time of filling this report.