US actress and model Raquel Welch dies at 82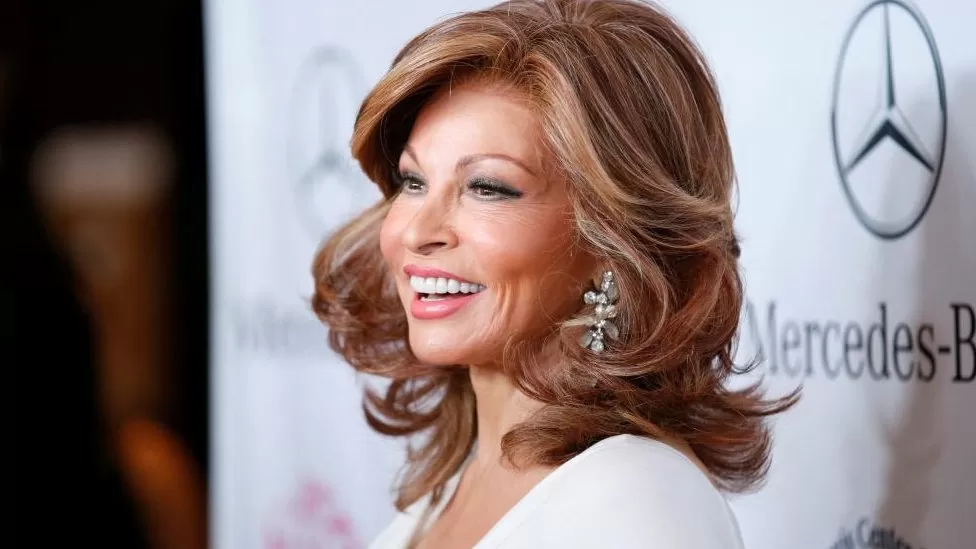 Raquel Welch, an American actress who is often credited with paving the way for modern-day action heroines in Hollywood films, has died at the age of 82.
According to her manager, the actress died peacefully on Wednesday morning after a brief illness.
In the 1960s, Welch became an international sex symbol, best known for her role as a bikini-clad cavewoman in the 1966 film One Million Years B.C.
She also won a Golden Globe for her performance in The Three Musketeers in 1974.
Born Jo-Raquel Tejada in 1940, Welch grew up in California, where she won teen beauty pageants and later became a local weather forecaster.
During a brief stint in Dallas, Texas, the divorced mother-of-two modeled for the Neiman Marcus clothing store and worked as a cocktail waitress.
Her big break came in 1964 soon after she moved back to California, when she scored cameos in A House Is Not A Home, and Roustabout, a musical starring Elvis Presley.
She shot to prominence two years later, with her back-to-back roles in the sci-fi film Fantastic Voyage and the fantasy movie One Million Years B.C.
Welch only had a few lines in the latter, but promotional stills of her wearing a skimpy two-piece deerskin bikini turned her into a leading pin-up girl of the era.
Despite her public image, however, she long expressed discomfort with the representation of her body, once saying she "was not brought up to be a sex symbol, nor is it in my nature to be one".
"The fact that I became one is probably the loveliest, most glamorous, and fortunate misunderstanding," she added.
Welch went on to address her image in her memoir, Raquel: Beyond the Cleavage, in which she opened up about her childhood, her early career woes as a single mother in Hollywood, and why she would never lie about her age.
In a career spanning over five decades, Welch appeared in more than 30 movies and 50 television shows.
It included playing the love interest of Frank Sinatra's character in 1968's Lady in Cement; the titular transgender heroine in 1970's Myra Breckenridge; and a Golden Globe-nominated performance in the 1987 TV drama Right to Die.
Later in life, she also released her own signature line of wigs, a jewelry and skincare collection, and a Mac Cosmetics makeup line.
Actress Reese Witherspoon was among those paying tribute, writing on Twitter that she "loved" working with Welch on Legally Blonde.
"She was elegant, professional, and glamorous beyond belief," said Witherspoon. "Simply stunning."
Actress and producer Viola Davis posted a clip of her singing "I'm a Woman" with Cher in 1975, writing: "You were ageless to me…iconic".
Presentational white space
In 1978 she sang the same song with the famous puppet Miss Piggy, earning a tribute on Wednesday from the beloved comedy program.
'We'll never forget our remarkable friend Raquel Welch, one of our favorite guests on The Muppet Show," the Disney series tweeted.
Actor Paul Feig said he enjoyed working with her on the TV series Sabrina the Teenage Witch.
"Kind, funny, and a true superstar whom I was pretty much in love with for most of my childhood," he wrote, adding: "We've lost a true icon."
She leaves behind a son, Damon Welch, and a daughter Latanne "Tahnee" Welch, who is also an actress.