Supreme Court verdict is victory for APC, democracy, Lawan claims
Senate President Ahmad Lawan has claimed that the verdict delivered by the Supreme Court on Monday on the disputed All Progressives Congress (APC) Yobe North Senatorial ticket was victory for his party APC and democracy.
The Supreme Court, in its judgement, affirmed Ahmad Lawan as the APC Senatorial candidate for Yobe North ahead of the February 25th National Assembly polls.
The judgement, in effect, set aside the earlier judgements of the lower courts which declared Bashir Machina as the candidate.
Speaking to journalists after the judgement was delivered, Lawan said: "the Supreme Court Judgement of today on Yobe North is a victory for all APC in Yobe and generally for APC across the country.
"What happened was democracy at work. The lower courts gave their various judgements and then the Supreme Court gave the final judgement.
"I want to commend the Supreme Court and in fact the judiciary generally for delivering this kind of judgement to strengthen our democracy.
"Let me take this opportunity to thank our party, the All Progressives Congress (APC) for taking this matter to the Supreme Court.
"Actually, I didn't, as an individual, go to the Supreme Court to seek redress. But my party did and my people, the people of Yobe North and Yobe State generally and many political associates and well wishers and supporters across the country who showed interest that there has to be an appeal at the Supreme Court on this matter.
"So today, this victory is for all of us involved. I am the symbol but the victory is for our party, the APC and for democracy.
"I want to thank all my colleagues in the Senate for the support, for the love, for the partnership and I want to recommit myself to ensuring that the leadership of the Senate will continue to lead very well, will always be appreciative of our colleagues who have given us the mandate to lead the ninth Senate.
"Now, we will be looking at the 25th of February when the Presidential and National Assembly elections will take place. By the Grace of God, Nigeria will vote APC once again.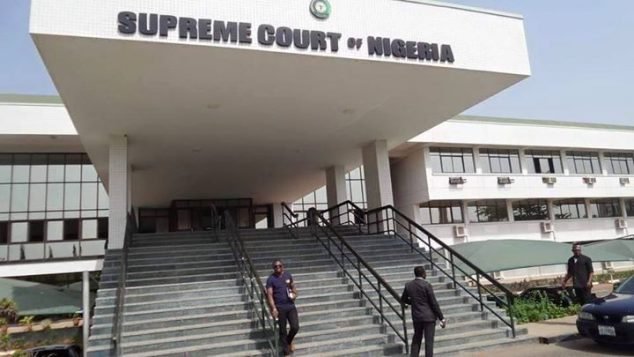 "On the 25th, the presidential candidate of the APC, Asiwaju Ahmed Bola Tinubu, Jagaban Borgu, will be voted the President of Nigeria by the Grace of God, alongside Distinguished Senator Kashim Shettima, our brother, who is the vice Presidential candidate.
"And when it comes to the Senatorial candidate and House of Representatives, you know what it will be. It will be a landslide majority for the Senate APC and at the same thing landslide majority of members in the House of Representatives.
"We intend to continue to give Nigeria leadership. To continue with those programmes and projects that we have been doing very well and re-think, re-work and re-tool those that we think we have not done very well. This, I believe, will make Nigeria better."