Simon Ekpa paid $1m to truncate Peter Obi's chances — Ohanaeze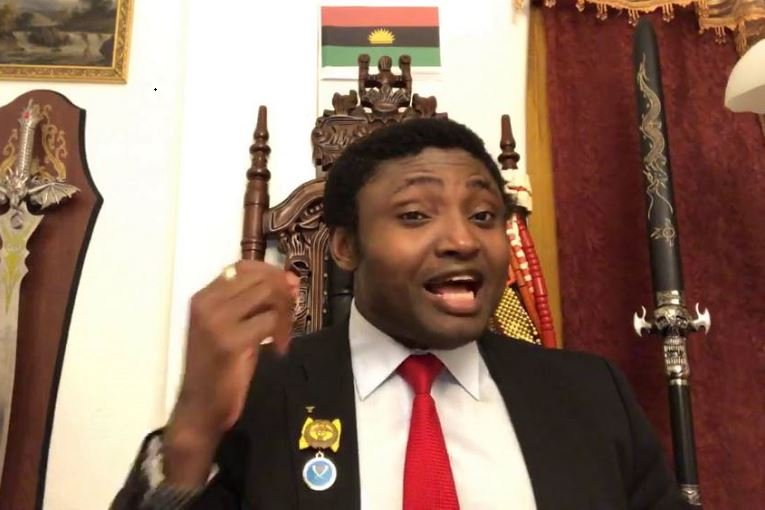 Ohanaeze Ndigbo Worldwide, Igboland's apex socio-cultural organisation, on Tuesday urged Simon Ekpa to return the alleged $1 million he received from his paymasters in order to harm the chances of the Labour Party's presidential candidate, Peter Obi, in the 2023 presidential election.
According to the group, Ekpa will be hunted around the world for the atrocities he committed against the South-East geopolitical zone.
The group noted that the leader of the splitter group of the Indigenous People of Biafra (IPOB) was following the script of those opposed to a Nigerian president of Igbo descent.
"Ohanaeze Ndigbo Worldwide has cautioned one Simon Ifeanyi Njoku Ekpa to return the funds he collected with the evil intent to destroy the prospects of the Labour Party to win the 2023 presidential election on February 25, 2023," Secretary-General of Ohanaeze Ndigbo Worldwide, Comrade Okechukwu Isiguzoro told Punch during an interview.
"Intelligence reports have it that Simon Ekpa became frightened that his secrets have been uncovered and he quickly retreated and withdrew his response to the $50,000 bounty placed on him and has been begging Ohanaeze Ndigbo in the last 24 hours through the third-parties to reconsider and review the sanctions as well as drop the bounty placed on him.
"Ndigbo's response to Simon Ekpa's plea is that he should return the $1m to the disfavoured and unpopular presidential candidate he's working with. He must quickly return all he had collected (to his paymasters) in other to destroy the support base of Peter Obi through his old-fashioned mantra of, 'No Election in Biafra Land', and rescind his intentions to declare a four-day sit-at-home from 22nd to 26th of February 2023 with a view to disrupt the 2023 presidential elections in the South-East.
"Ndigbo will resist every attempt by Simon Ekpa to scare away voters in the South-East and South-South through his planned four-day sit-at-home. Our suspicion was reinforced after Ekpa asked for forgiveness and we knew that his plans to boycott the elections in southeastern Nigeria were to stop 'ObiDient' devotees from voting for Peter Obi and lessen the strength of the South-East.
"The 2023 presidential elections must hold in the South-East, and Ndigbo must vote for whoever is their choice at the polls. Simon Ekpa must pay back all that he has amassed from the enemies of Ndigbo, stop his killer squad in southeastern Nigeria, show remorseful repentance and apologise for the inconveniences caused by his rantings and crooked falsehoods about Ndigbo.
"Except he abides by this conditions, Ndigbo will smoke him out of his hideouts at Finland and Europe, as Ndigbo and Nigerians in Finland and Europe have responded positively on the $50,000 bounty placed on him.
"It's a matter of time, Simon Ifeanyi Njoku Ekpa will be apprehended, and his extradition to Nigeria will happen shortly so that he can answer all the crimes and killings he instigated in the South-East."