S'African policemen assault and beat Nigerian man into coma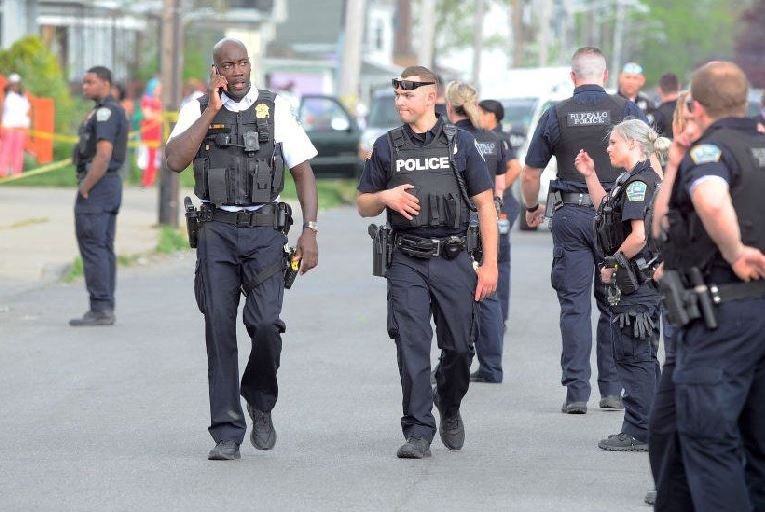 The Nigerian Consulate in Johannesburg in partnership with the South African police has effected the arrest of four policemen for allegedly beating a Nigerian into a coma.
The policemen were arrested on Wednesday at the Boksburg North Police Station by the Independent Police Investigative Directorate.
The arrest followed a complaint lodged by the consulate on the assault which was said to have incapacitated the victim.
An official of the consulate, Elizabeth Wale-Ayodele, recalled that the incident happened on January 9 in Boksburg.
She said, "Two weeks ago, 9th January 2023, a Nigerian was assaulted in Boksburg by four policemen. We received this at the consulate and immediately the CG (Consul General), Mr. Andrew Idi, was here two weeks ago to pay the victim a visit.
"He (the victim) was assaulted, thoroughly beaten, even when he complained of having kidney issues. He fell into a coma and was in a coma for nine days.
"So when he came out of the coma, the CG was there to visit him and we opened the case with IPID. The consulate has followed up on the case up till this moment.
"We are happy to see this happen. We are happy to see that Nigerians are not assaulted and perpetrators go scot-free.
"We are happy to see justice prevail. We are happy to see that the consulate worked on this day and night. We are happy to see the result."
The four officers, who were arrested in connection with the assault on the Nigerian, are facing charges of assault with intent to cause grievous bodily harm and defeating the ends of justice.
Two other policemen were arrested for alleged copper theft and defeating the ends of justice.
The six policemen would be arraigned on Thursday.
The policemen, who assaulted the Nigerian, were said to have demanded the identification papers of the victim and his friends.
The Spokesperson for IPID, Lizzy Suping, said the victim was arrested and taken to the police station when he could not produce the required documents.
She said he was subsequently assaulted and tortured by the officers at the police station and was taken to the hospital where he was in a coma for nine days.
The suspects, she added, would be arraigned at the Boksburg Magistrate's Court on Thursday.