2023: Police Commission relieves Naja'atu Muhammad of coordinator duty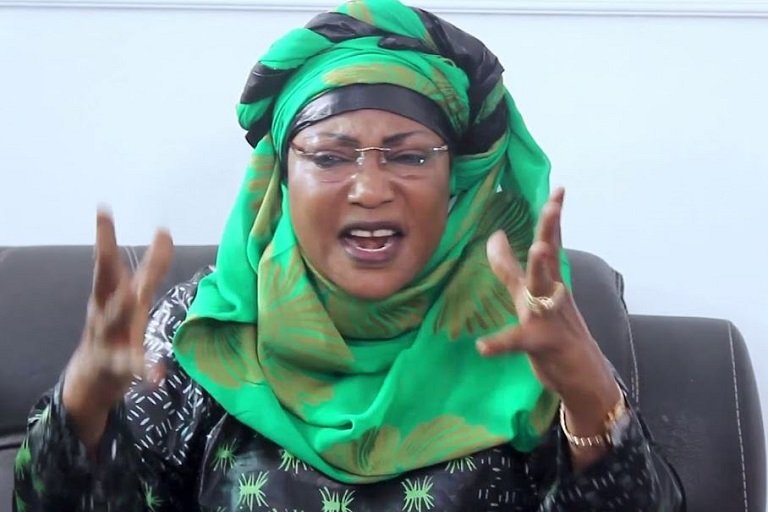 The Police Service Commission (PSC) on Monday relieved Naja'atu Muhammad as the northwest coordinator for the 2023 election following a protest by the All Progressives Congress (APC).
Muhammad who dumped the APC for the Peoples Democratic Party (PDP) has been critical of the APC presidential candidate, Bola Tinubu, claiming that she left the party because he was unfit.
The former Director of the Civil Society directorate of the Presidential Campaign Council of the All Progressives Congress was however on Monday appointed as a coordinator for the 2023 election, sparking a protest from Festus Keyamo, the spokesperson of the Tinubu/Shettima presidential campaign earlier today.
The PSC has since former Assistant Inspector-General of Police, Bawa Lawal (retd.) who is from the northwest – same geopolitical zone as Naja'atu to oversee police conduct in the zone.
PSC spokesman, Ikechukwu Ani noted that the decision to remove Naja'atu was to allow for transparency and balance. "The commission will always be sensitive to the wishes of Nigerians and will continue to contribute it's quota to the sustenance of the nation's democracy."
"The Commission wishes to state with all sense of responsibility that its commissioners representing different geopolitical zones have always supervised assignments of the commission in the geopolitical zones they represent. It was the same with the present national assignment," he told Daily Trust.
"It wishes to restate its commitment to a free and fair 2023 elections where the Police as the lead Agency in internal security which includes election policing will discharge it's duties according to the dictates of the law."