Osinbajo delivers polling for Tinubu, APC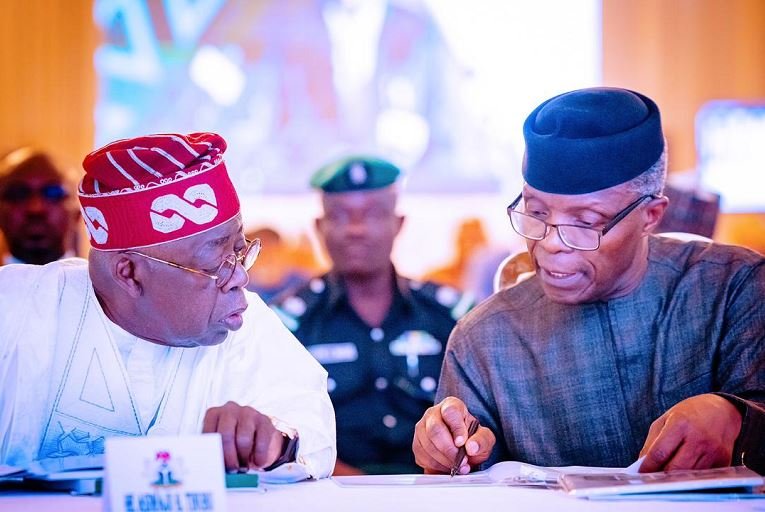 The All Progressives Congress (APC) has won the presidential election in the polling unit of Vice President Yemi Osibanjo in Ikenne, Ogun State.
Osinbajo and his wife, Dolapo voted at Ojurege ward 1, polling unit 14, Ikenne Local Government Area, Ogun state.
APC polled 33 votes in the presidential candidate while Labour Party polled nine votes and Peoples Democratic Party got seven votes.
Sixty of the 110 registered voters at the polling unit participated in the election with eight votes categorised as voided votes.
Speaking after casting his vote, Osinbajo said, "Well, this polling unit in Egunrege is very peaceful, the exercise has been conducted in my view, very well, very professionally, and I think that everything has been done right.
"And I hope that this is the same all across Ogun State and Nigeria," according to the Vice President.
Right across from the polling unit, the VP and his wife later interacted with two elderly women in the community.
The duo, Madam Habibat Oluwatomise and Hajaratu Adeoye (the Iya Sunar of Ikenne Central Mosque) prayed for them and the nation as well.