Naira: Patients stranded over inability to pay fees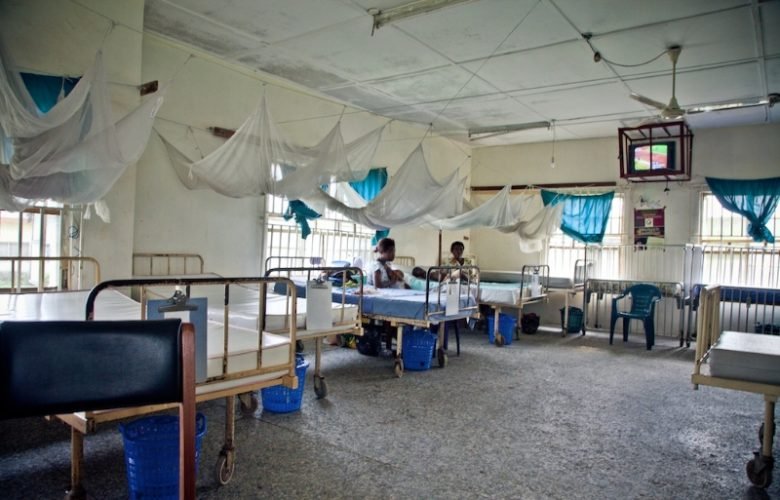 On Wednesday, some patients at the University of Benin Teaching Hospital (UBTH) complained that they were unable to pay for their care because of a financial crisis due to the naira scarcity situation.
They were unable to pay their bills in cash in Benin, including hospital cards, medications, and medical exams.
They said that the cashless system was annoying. but prayed that things improved so that patients wouldn't pass away from avoidable reasons.
An elderly patient named Mrs. Sarah Idemudia informed reporters that she had spent more than two hours waiting to pay for her medication at the hospital's Point of Sales (POS) payment station.
She said, "I have been here at the General Practice Clinic (GPC), I have seen a doctor, and he prescribed some medications for me. But I have no cash to pay for the medication.
"I tried using the hospital's PoS machine to pay, but it is not going through. I am stranded and do not know what to do.
"I even called my daughter to transfer money to the hospital's account, but she said it wasn't going through," she lamented.
According to a member of staff of the hospital who spoke on the condition of anonymity, I brought my son to access medical care. I tried using cashless means of payment, but it is not going through.
"I don't have the cash to buy the drugs prescribed, but I have money in my bank account to pay for the drugs. I pray that the transaction works before the end of closing hours. "
The payment point at the GPC section of the hospital had PoS machines, but some transactions, especially those involving First Bank, were not going through.
The PoS machines at the payment points at both the hospital's Accident and Emergency Ward and Consultant Out Patients Department had no network to carry out transactions as of the time of filling this report.
Some patients without cash to pay for medical services were seen waiting patiently for the cashless payment options to work.
Reacting to the situation, the Head of Public Relations, at UBTH, Mr. Joshua Uwaila, said the hospital was ready to provide care to patients.
Uwaila said that the hospital had made cashless options available for patients to pay for services, noting that the poor network was a concern.
He urged them to be patient, saying, "we pray that the situation gets better soon."h
The cash crunch situation in the country is not only affecting the buying and selling of goods, but it is also affecting access to medical services.
Some PoS operators charged as high as N1,500 per N5,000 withdrawal as against the N100 charged per N5,000 before the introduction of the new Naira notes.