Make your choices peacefully and respect the choices of others – Jonathan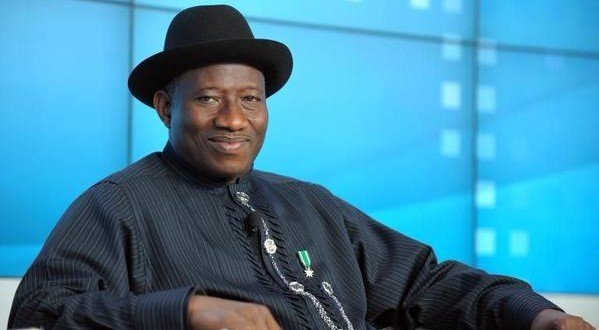 Former President Goodluck Jonathan has urged Nigerians to exercise their civic rights to vote in a patriotic, nonviolent, and sportsmanlike manner.
Jonathan made the statement in a message to Nigerians that was made public on Tuesday in Abuja by Mr. Ikechukwu Eze, his communications and public affairs adviser.
He claimed that recently, West Africa and a few other countries on the continent had experienced a democratic crisis that had resulted in the unconstitutional changing of administrations that had stalled their democratic pursuit of peace and development.
He argued that Nigerians must prevent elections from being a catalyst for violence and chaos.
"We must desist from the temptation of yielding to those desirous of making our communities and states, theatres of conflicts for their selfish ends.
"Let us realise that the primary purpose of democracy is to uphold the freedom and dignity of citizens and deploy the instruments of governance toward advancing and improving the well-being of our people.
"We should strive to consolidate the gains we have recorded in our democracy in the last two decades by ensuring that the elections are peaceful, just, and fair," Jonathan said.
He also urged politicians to eschew hatred and violence, be circumspect in their actions and work towards consolidating the nation's democracy.
"Power is sought and held in trust to be selflessly exercised in the interest of the people and seeking it at all costs negates this ideal and projects politicians in a bad light.
"Let us eschew hatred and violence and display true sportsmanship, during and after the poll."
Jonathan, who said that the future belong to the youth, advised them not allow themselves to be used as agents of destruction and violence.
"This election provides you with the opportunity to be key partners in the nation-building process by electing leaders of your choice.
"Those you can hold to account, those you trust to defend your future and guarantee unity, peace, and prosperity in our great country."
The former president said that 2023 election means so much to all the citizens, describing it as a moment of truth and courage.
"Democracy has put our fate in our hands. It has given us power, the power to make the right choices, determine our future, and shape our destiny.
"I urge you all to make your respective choices in the best interest of our land. Let us make our choices peacefully and respect the choices and rights of others."
Jonathan also urged the Independent National Electoral Commission (INEC), security agencies, and other critical stakeholders to be professional, civil, and non-partisan as they carry out their duties during the election.
"This way, we can deepen citizens' faith in our democratic process and minimize the likelihood of electoral violence," Jonathan said.