FG warns against posting unverified election results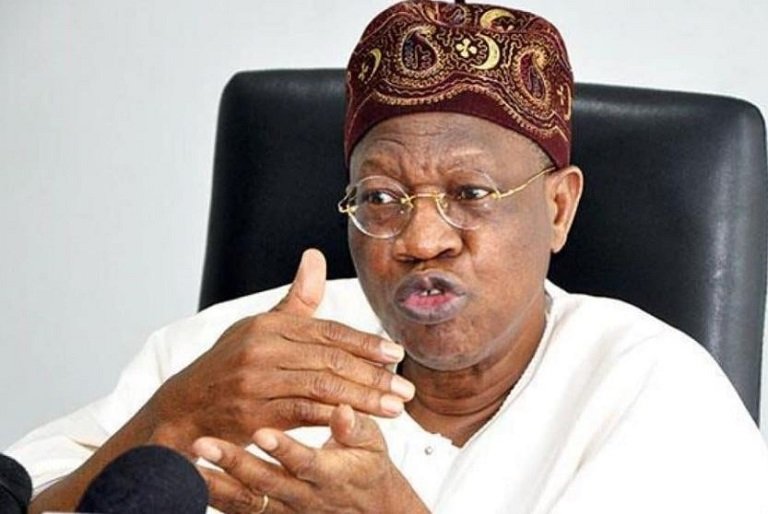 The Minister of Information and Culture, Lai Mohammed has admonished Nigerians to resist the temptation of posting or sharing unverified election results on social media.
The minister gave the admonition on Saturday in his home town, Oro, near Ilorin after casting his vote in the Presidential and National Assembly Elections.
The News Agency of Nigeria (NAN) reports that the minister voted at Polling Unit 006, Oro Ward 2 in Irepodun Local Government Area of Kwara.
Mohammed who arrived at the polling unit at about 10.05 a.m. joined the queue, waited till about 11.15 a.m. (about one hour thirty minutes) before exercising his franchise.
Speaking with newsmen after voting, the minister appealed to media houses to act responsibly in publishing or broadcasting election results.
"You don't have to post election results without checking the source and the best way and most authentic is to hear from INEC
"The media houses should abide by the National Broadcasting Commission's regulations regarding the announcement of election results.
"What we have noticed in the past 20 years is that election violence does not start during voting but it is at the point of collation or announcement of results that violence starts.
"False news is a fuel of this kind of violence because if you post false results from a particular unit and it is at variance with the authentic result by INEC, that would lead to violence,'' he said.
Mohammed enjoined eligible voters and party agents to wait patiently until the presiding officer announced results and they should cross-checked same before transmission.
He said that party agents should be vigilant and show a lot of responsibility.
Speaking on how the election went in his polling unit, the minister said the process was peaceful, there was massive turn-out of voters and he was satisfied.
"What struck me most is the turn-out, the young, old, strong, the physically challenged men and women, they all came out to cast their votes.
"You can see the determination and resolve on their faces in an atmosphere of conviviality.
"I hope that it will be the same atmosphere and ambience in every other polling units,'' he said.
NAN observed a huge turn-out of voters at the unit particularly youths from age 18 to 22 who came to exercise their voting right for the first time.
One of them, Eric Ogala from Anambra, but schooling in University of Ilorin and living with his parents in Oro said he felt fulfilled attaining voting age and casting his vote for the first time.
"So far, so good the process has been peaceful and different from the news of election violence and bloodshed we do hear when I was growing up,'' he said.
An 85-year-old Mrs Felicia Otuneye also commended the peaceful process of the election and the preference given to her to vote immediately she got to the polling unit by the electoral officers.