2023 Election: PLAC launches an electoral app to keep Nigerians informed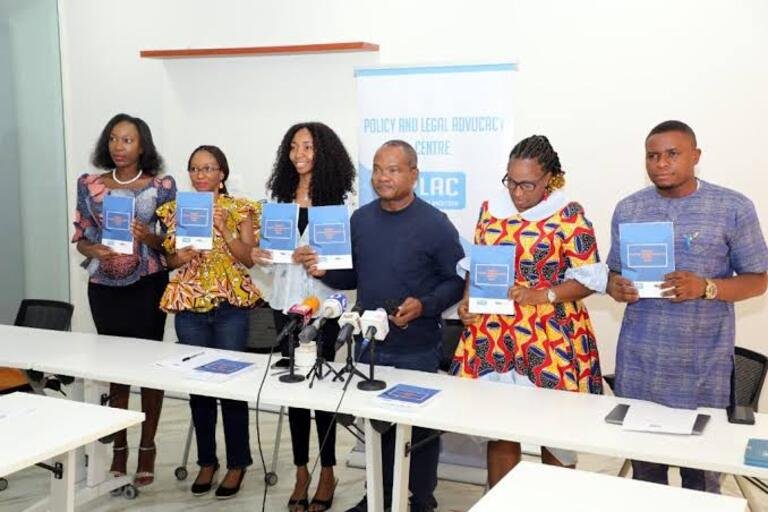 An Electoral Act App has been launched by the Policy and Legal Advocacy Centre (PLAC), a civil society organization, to keep Nigerians informed about the 2023 elections.
Clement Nwankwo, the executive director of PLAC, made this statement on Wednesday at the unveiling and dissemination of the EU-funded PLAC Electoral Act Web and Mobile App in Abuja.
The 2023 General Election, according to Nwankwo, will mark a significant turning point in the development of Nigeria's democracy, and the provisions of the 2022 Electoral Act have made it even more crucial for voters to be familiar with the technology that will be employed.
He said that the Electoral Act Web and mobile app was part of PLAC's awareness and dissemination of the provisions of the Act ahead of the 2023 General Election.
He said that it was a reference material that featured a complete text of the Act passed in 2022.
He added that it explanations for every section of the law, and relevant court decisions that interpret the provisions and demonstrated its practical application as well as a reference to additional reading material for researchers.
"The PLAC Electoral Act App contains the complete text of the Nigerian Electoral Act passed in 2022; it comes in a simplified web version as well as Android and iOS mobile versions.
"The objective is to disseminate the provisions of the law to the public and ensure that citizens have it in a readily accessible format," he said.
Nwankwo urged Nigerians to leverage the app to build their knowledge of the electoral process for free, fair, and credible elections as well as post-electoral issues and it would also help lawyers during tribunals.
Ms. Laolu Olawumi, Programme Manager, Democracy and Rule of Law, European Union, commended PLAC for putting together such a great tool to empower Nigerians with knowledge.
"It is an excellent initiative, that is easy to download and use.
"I was really surprised with the amount and the quality of information,I think whether you are a lawyer, or you are just somebody who is keen on research, or you are just an average citizen wanting to understand the electoral law, this really sets the tone and helps you.
"So embrace it, immerse yourself in the information, and also connect with the process and it will help you authenticate certain materials that you receive to be able to engage with the process.
"What this app does for us is to help bridge that gap between the information and the actual process, what I would really love to see is that people are aware of this, because I think it's excellent," he said.
Olawumi said because the election was important for Nigeria, it was extremely important that the legal framework was well established and that people found it accessible as well as share it and interpret it in the way and manner it deserved to be interpreted.