Theft Allegation: Senator demands Adeleke pays N500m, issue apology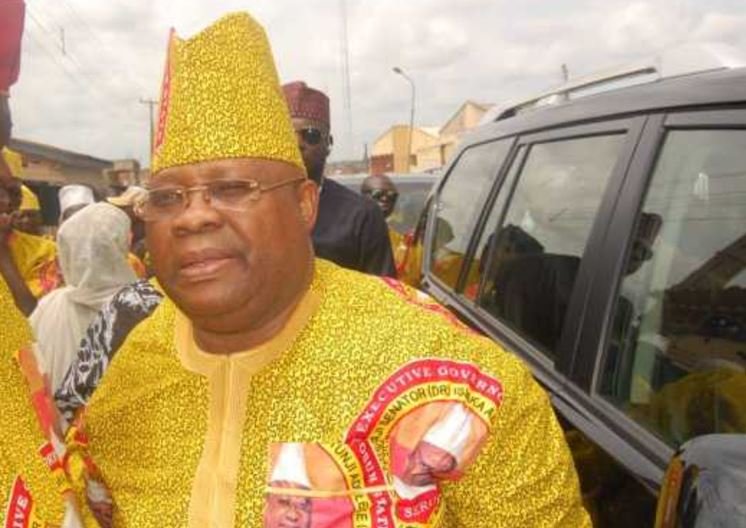 Senator Adelere Oriolowo on Tuesday demanded N500 million compensation and an apology from Governor Ademola Adeleke of Osun over theft accusations against him.
The senator representing Osun West was reportedly accused of stealing machines and transformers while he headed an agency.
Dr. Bashir Salami who chairs the Osun Asset Recovery Committee had asked Oriolowo to return five machines he allegedly took from Osun State Agricultural Development Programme (OSSADEP).
The Committee inaugurated by Gov. Adeleke also claimed that he has a motor grader, bulldozer, and soil compactor in his custody.
Briefing journalists on the accusation, he threatened to sue the state government if his demands were not met.
"The said report by the committee is a total falsehood," the senator told journalists.
"It is unfortunate that the committee that has Ph.D. holders and medical doctors could jettison the principle of fair hearing to listen to my own side of the story before maligning my name publicly.
"The said machines, which belonged to the then OSSADEP, were in existence when I left the agency 15 years ago.
"To the best of my knowledge, some of them were transferred to the Ministry of Rural Development to assist the government.
"A simple due diligence or investigation by the committee would have unraveled the salient fact that the equipment is still the property of the Osun State Government.
"I have thus instructed my lawyers to write to the state government demanding a letter of apology within seven days and to also pay the sum of N500 million as compensation for the unquantifiable damage done to my name and integrity.
"Failure of the government to do so, I will use all legal means available to me to get justice."