NIS apprehends 303 irregular migrant suspects in Akwa Ibom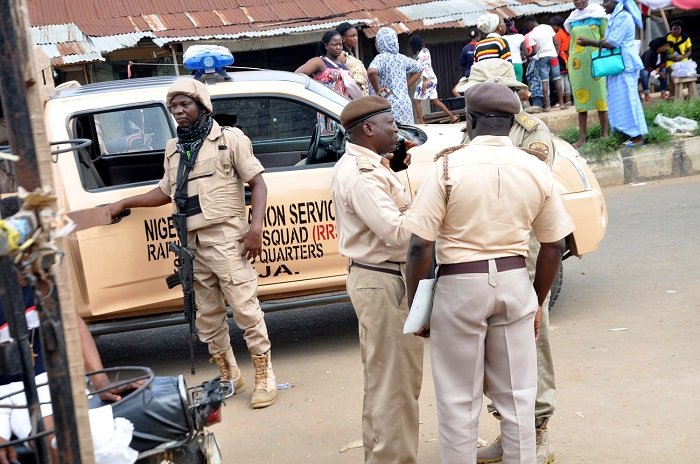 The Nigeria Immigration Service (NIS) says it has apprehended 303 suspected irregular migrants in the Uyo metropolis during a mop-up exercise in Akwa Ibom.
The Comptroller of Immigration Service in Akwa Ibom Command, Mrs. Francisca Dakat made this known while addressing newsmen after the mop-up in Uyo on Saturday.
Dakat said that of the 303 irregular migrants apprehended 285 were adults and 18 were minors.
She said that the exercise was in line with the service directives that non-Nigerians should not participate in the forthcoming general election.
She said that before the exercise, the command had earlier carried out a sensitization workshop for all non-Nigerian residents in the state.
"The mop-up, which took place in the Uyo metropolis, will be a continuous exercise and will be extended to all the 31 Local Government Areas of the state.
"The 303 suspected irregular migrants were profiled and 203 were confirmed Nigeriens while 100 were handed to their community leaders," Dakat said.
She urged non-national residents in the state and those who visited for business or leisure purposes, to obtain valid travel documents, to prevent running foul of immigration laws.
The comptroller warned non-Nigerians against participating directly or indirectly in the forthcoming general election, stressing that culprits would be punished accordingly.
She commended the state government and other security agencies for their support to ensure the success of the mop-up.