Nigerians react as Burna turns up late, mocks fans at Lagos show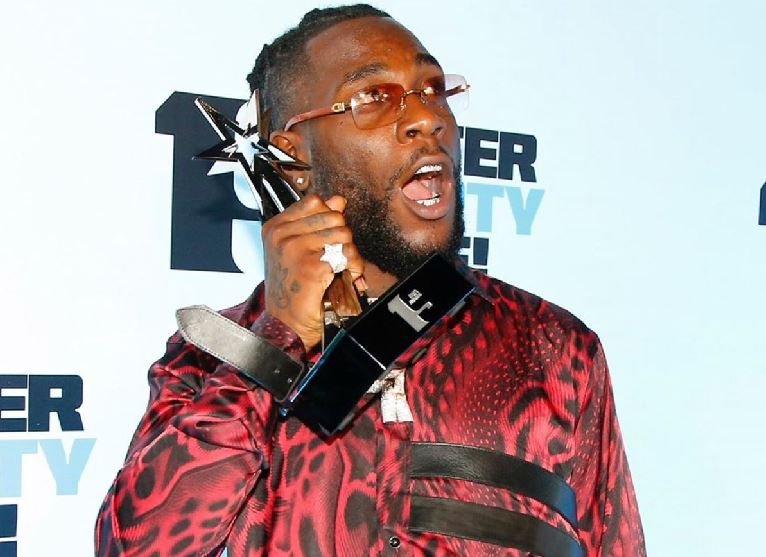 Nigerians have taken to social media to express their displeasure at the attitude of singer, Burna Boy, at his Lagos show on January 1.
He kept fans waiting for up to seven hours at his show themed, Lagos Loves Damini, and when he eventually turned up, he refused to apologise, rather he accused his fans.
Speaking in Pidgin English, he said, "I dey hear with una, After una don talk say I kill person for Cubana, after una don talk say my Mama dance for Fela, No wahala."
But his less than professional disposition angered some fans who left while some diehard fans waited to enjoy the show.
The controversial artist was however bashed online by fans who said he was not practicing what he preached.
Some even said that while he showed respect for his foreign audience, he treated his home fans with utter disregard.
Posting a video of Burna's outburst, Dr. Tolu MO wrote on Twitter, "Imagine what Burna Boy had to say. Zero apologies. He really thinks the concert was a favor to Nigerians."
Ade Adebayo described Burna's attitude as terrible. "The situation on ground. Almost 2 a.m. and Burna Boy's concert is basically yet to start. Some people have been around since 9 p.m. For an artists with the highest level of international exposure this is beyond terrible and unprofessional."
For Pooja, Burna showed he has a gutter mentality. "Burna Boy sings about poverty and slavery. The western world dance to it and even give him awards. Then, come back to Nigeria after touring the world for a year to enslave Nigerians/Africans. Gutter mentality," he said.
Buchi Laba was more amused at how many complained about Burna's unprofessionalism yet waited to see him perform. "You waited till 4 a. m. for Burna. You complained, ranted and he is now performing and same you forgot the disrespect and started dancing. This is the typical example of Nigerians. Complain and comply. Same people will vote for wicked politicians, suffer for four years and vote for them again," he tweeted.
Burna to fans: "Na God go punish you."

Literally 2 seconds later…

Burna: "Tell me what you see when you look at me…"

Fans: "Sungbalajaaaa!!!"

— Ovie (@OvieO) January 2, 2023
This is not a joke. This is Burna boy addressing the waiting crowd at his concert at around 3am for a show that was to start at 6pm or thereabout. Mad country pic.twitter.com/wOOR0sN8jk

— Ayò-Bánkólé Akíntújoyè (@AyoBankole) January 2, 2023